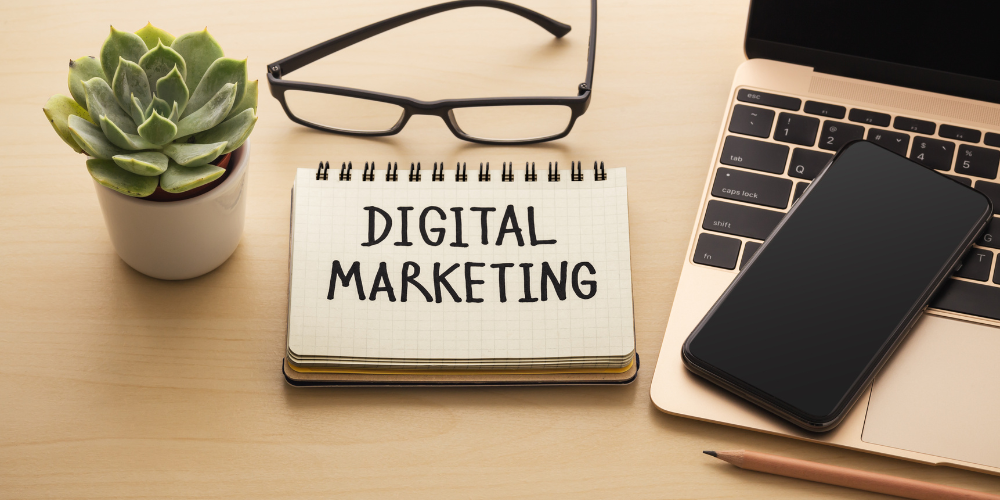 Tips For Promoting E-learning Business
You might have a great content marketing strategy, great customer reviews and still be dissatisfied with the attendance of your courses. If you are doing everything right, why aren't you getting the results your e-learning business deserves? This is probably due to the fact that there are lots of other Learning Management Systems and E-Learning sites out there, each of them fighting to reach the potential customer you are trying to reach. Don't worry, there is a way to get ahead of the competition and it's called PPC(Pay-per-click) Marketing.
Today we are going to give you some tips on how to create successful PPC Campaigns using digital marketing tools such as Facebook/Google/Linkedin/Twitter Ads.
8 Things You Should Know About Geo-Bidding PPC Marketing
PPC (or pay-per-click) ads give you full control over your marketing budget by allowing you to set spending limits based on different parameters, such as geographic location of visitors or keyword searches. Like most other ways of advertising, you only pay when someone clicks on the ad. That is to say, someone who is already interested in your E-Learning product and is likely to be converted to a customer. Also, geo-bidding helps you to bid on different places, so you can get the best ad rate. Let's take a closer look at what you need to learn to build a productive marketing plan for geo-bidding PPCs, as well as the notable benefits that this cost-effective promotional technique will bring to E-Learning companies.
PPC Marketing Benefits For Your E-Learning Business
Minimum Marketing Spendings, Maximum Results
Many conventional marketing tactics include charging up front, so that the E-Learning product will become much more available. But PPC marketing geo-bidding demands that you only pay for clicks. And for every position / keyword you get to build your own bids. You can also set a fixed spending limit for a given time period so you don't go over budget. As a result, you get to target customers who are already actively looking for what you have to sell, ensuring you're generating better results for less.
 Enhance Your Online Visibility and Improve Your SEO
One of PPC advertising's most underrated advantages is that it boosts the rankings on search engines. In particular when you include targeted keywords in your advertisements. In this way, you improve the online visibility of your E-Learning company and stay one step ahead of the competition. PPC geo-bidding also lets you attract prospects based on keyword searches at certain places. For example, those in a certain region who attend a self-improvement event or a conference.
Increase Conversion Rates
As already mentioned, visitors who click on your ad are more likely to turn to a sale. Otherwise they wouldn't have taken the time to find E-Learning sites or click on the link. Thus, PPC marketing can help you increase conversion and click-through rates for your E-learning landing page, which improves your marketing ROI (Return on investment).
Gather Valuable Big Data
Geo-bidding PPC marketing provides you with access to useful user and site data that can be used to fine-tune your marketing plan for your E-Learning business. For example, determine when most people click on their ad or demographic profile, and what keywords they are looking for and where they are located. You can use the data to analyze their behaviors and preferences, and then adjust the landing page as appropriate.
Tips To Launch A PPC Geo-Bidding Campaign
Adjust Spending Caps Based on Performance

Only if you know how to set caps and effectively monitor the performance can you reap the budgetary benefits of PPC advertising. This is where KPIs and ad metrics come in. You must analyze how each ad performs on the basis of its display location, keywords, and level of competition. For example, you're running an E-Learning ad in the New York, US area that generates high conversion rates. The clicks are more expensive than your ad campaign in Bristol, UK but the returns are much higher. As such, you might want to shift your marketing focus to the NY area and lower your spending cap for regions that are underperforming.


Customize E-Learning Landing Pages

Every geo-bidding ad you create for PPC marketing redirects visitors to a landing page where they can learn more about your product. This is your chance to bring out your courses and to highlight the things that makes your courses stand out. However, instead of generic sites that fall flat and don't address their common issues, you need to create landing pages that resonate with the target public. For each demographic, launch custom landing pages that feature graphics, USPs (Unique selling propositions), and call-to-actions that speak to them on a personal level.


Targeted Keywords = The Right Audience

Location is a major factor in PPC marketing geo-bidding but keywords are still the show's star. In fact, it's wise to create keywords that feature the locale name so you can appeal to the correct groups. Use a keyword tool to find terms or phrases with the ideal competitiveness level, and try to match them with the name of the city. In order to maximize your SEO efforts you should also include these keywords in your landing page. Also, do not forget to organically incorporate them, and avoid oversaturation.


Create Clickbait-Free Titles That Actually Interests The Customers

PPC ads must contain a title that catches the eye of the prospect, without making false promises. Remember, they should be a Call-To-Action to click on the link. Not a cliche sales pitch that appears exaggerated or artificial. To see which works best, write a few different titles, then rework the titles based on ad metrics. Be clear about who the ad is for and why visiting your landing page is worth their time. Ask a question, for example, which addresses one of their most common issues. Then invite them to click to your website to find out how your courses solve these issues.
That is all for now. Are you ready to create an PPC Marketing Strategy and use the digital marketing tools effectively? If you are unfamiliar with digital marketing, you can check out our blog on how to promote your E-Learning business . If you would like to learn more fail proof ways to increase participation such as using digital credentials such as digital certificates, check out our latest blog on this topic. Launch your PPC ads and increase participation on your E-Learning courses NOW!