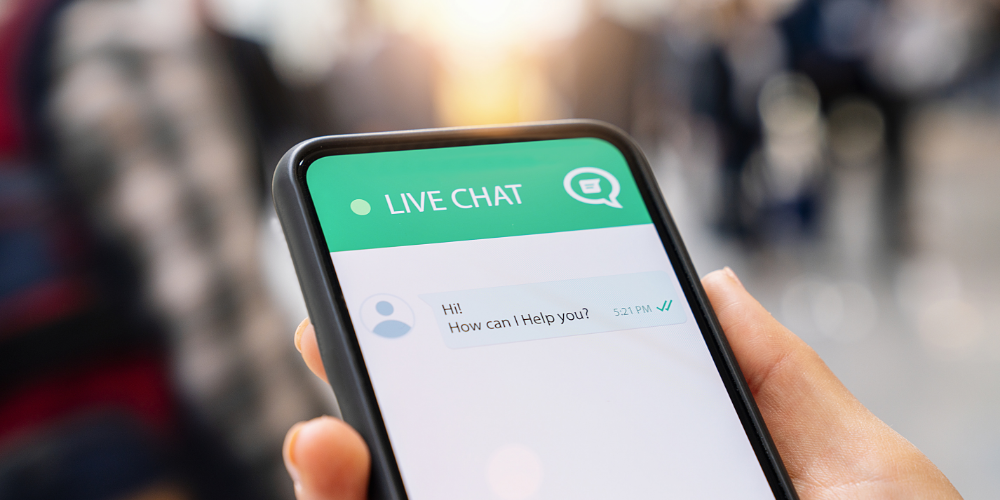 Do you know how effective live chat support can be to increase your conversion rate in e-commerce? Check out our article!
Beril Ozcan | E-commerce Specialist @ JivoChat
7 Studies Proving That Live Chat Increases Your Conversion Rate
Live chat systems are one of the best software that allows you to provide exceptional customer service for your e-commerce site by providing quick solutions to your customers' needs. Live chat software increases the conversion rate on your site and increases your company's e-commerce sales and revenue.
The conversion rate is one of the important factors for increasing sales and revenue. If you're looking for ways or tricks to increase conversion rate, you're in the right place. Many studies show that live support contributes about 30% to the conversion rate.
Long story short: Live Support = MORE SALE! Online shopping, ie e-commerce industry, spends millions on marketing research to understand consumer psychology. Here are a few marketing studies that prove that live chat is loved by customers and helps with the purchase decision.
1- Consumers love live support because they find it fast and friendly.
Compared to other traditional channels such as phone calls or email today, it is not surprising that live support is the most preferred communication channel with a satisfaction rate of over 92%. So why exactly do customers love live support?
The answer is pretty obvious. Live chat makes the shopping experience on e-commerce sites much easier and closer. Nobody likes to wait for an answer, and what's more disturbing is the automatic replies they receive. Fast and personalized assistance can be provided with the live support option.
One of the most trusted online channels for marketing research A study by JD Power, proved that live chat is what people are looking for when they visit the online store. Some of the findings are interesting:
More than 42% of the live support options were chosen for the problems and questions encountered during online shopping.
When the chat function was used by the client, the overall satisfaction was higher.
2- Customers find live support useful and solution
In another study on e-commerce conducted by ATG Global Consumer Trend Study, more than 90% of customers stated that live support was useful when shopping online.
When shopping online, the consumer may be confused about the product and its features. When they are offered a real-time solution, they are satisfied and make a quicker decision to purchase. When a customer purchases something on the internet, they want to connect to a real person, not automated emails.
When customers feel they are being listened to and understood correctly, they will appreciate it, which is exactly the experience you provide with live support. When they find answers to their minds and questions, they will be satisfied with the service and their purchasing decisions will be positively affected.
3- Live chat improves conversion rate and ultimately sales
Another study by emarketer.com shows that more than 60% of customers are very keen on returning to a website that offers live support.
As you can see from the statistics in the image above, customers who meet with live support representatives have a higher purchase frequency.
Moreover, when you provide a more personal way to communicate with the live chat feature, your relationship with your consumer will deepen. In the long run, this relationship will become loyal and reliable, and this will have a positive impact on your income.
4- It is also a low-cost solution!
Yes, if you use live chat on your e-commerce website, it will cost you less at the end of the day. Because the average income generated here will be higher than the revenue generated by phone and e-mail. In addition, customers will be more likely to complete the purchase when they receive good service and find answers to their questions.
Live support is also a much more affordable way of communication compared to call centers. Since a single live chat representative can talk to multiple customers simultaneously, you don't need to hire as many agents as in call centers.
5- Because the communication method is direct, customers are more inclined to buy.
Another research conducted by Marketing Power revealed that customers using live support are three times more likely to purchase products because they experience human communication, and the method is direct and effective.
When you examine the image above, you can see that the number of consumers using the live support feature is increasing every year. The reason for this is that it is one of the most direct, rational, and fast communication methods compared to other channels such as e-mail or phone calls. You should follow these trends for your e-commerce business.
6- Understand what your customers are looking for on your site
A study by the e-tailing group showed that consumers in the US increased live chat usage by 59% to interact with vendors. This instant messaging service is much more advantageous and profitable compared to e-mail and phone.
In the study, it was revealed that live support service was seen as perfect and effortless as a communication method (52%), and prompt and satisfactory answers were obtained (77%).
7- High satisfaction and loyal customers
In a survey conducted by eDigital Research, it was determined that customers who use live support in their shopping make purchases within the same visit. 73% of customers state that they are very satisfied and will visit again for shopping in the future.
During the survey, it was revealed that 31% of the participants used the live support service and found this method particularly useful in terms of getting support on how to use the website and how to place an order.
If you still haven't added live support to your own channel, e-commerce site, now discover Jivochat.
Live support among your customer service channels has proven to be a necessity to gain the trust of consumers, not an option. With the positive and personal feeling it gives to your customers, you show that you care about them and are ready to support them at every stage. This allows them to buy your products and return to you in the long run. Visit Jivochat now and learn about all the benefits of live support that we've mentioned and learn the  features and payment plans.