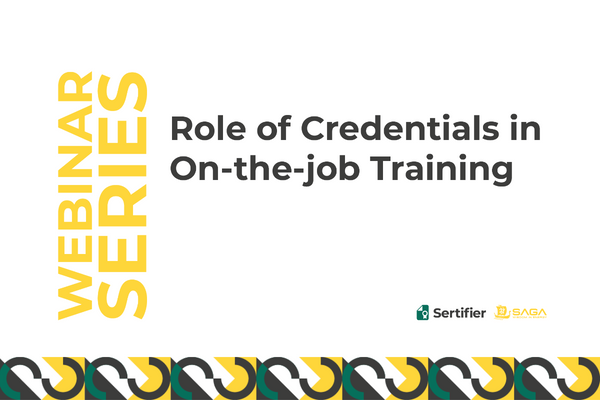 SAGA Wisdom in Energy is a digital online learning solution for the energy industry. SAGA provides general education and on-the-job training for workers within the sector, including a wide range of topics like health and safety, job skills, leadership and management development. SAGA, a growing company providing digital online learning solutions for the energy industry, licensed its product about two and a half years ago. They now have 41 energy companies on their platform, including multinational companies.
The SAGA team, who sees the importance of skills development in the energy sector as they started this business, also issues credentials to its trainees for the training they provide to benefit both the employees and the industry. Before adopting Sertifier as its credential management automation tool, SAGA manufactured its digital credentials by implementing a manually designed process.

In this case study, you will read sections from the webinar we held with Dylan Lougheed, Co-Founder & COO at SAGA Wisdom, and learn more about implementing digital credentials for on-the-job training!