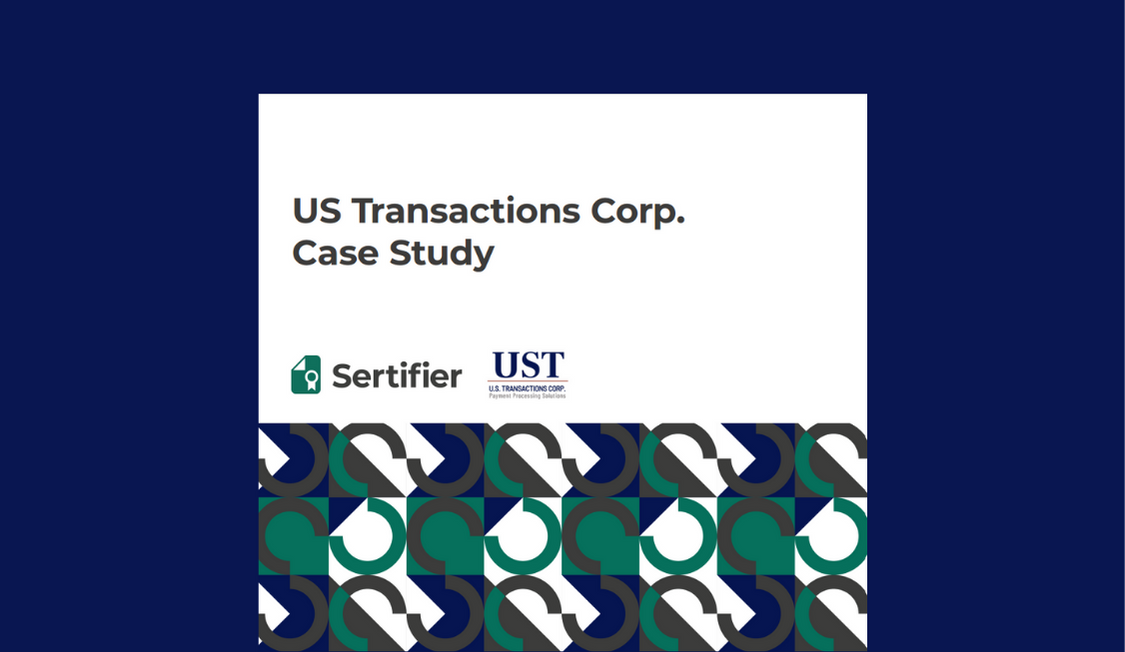 Quickly Design and Submit Your Certificates with Sertifier
You can download the U.S. Transactions Corporation Case Study from this link:
What is this about?
US Transactions Corp. is a merchant service provider providing credit card processing to Associations and B2B merchants. The UST Education Series has been newly established, which organizes certified webinars on CAEs and CPEs. On their journey, UST Education faced problems with issuing and distributing their certificates. This is where US Transactions Corp. met the Sertifier team.
Sertifier App belongs to an umbrella organization called Sertifier INC. Sertifier INC. is a big data company that focuses on creating the necessary tools to collect skill-oriented education data in one place. By doing so, the company organizes feedback and analytics using AI-powered algorithms.
In this case study, we would like to talk about how we add value to each other as two mutual institutions and how Sertifier was an excellent solution to the problems UST Education is experiencing.