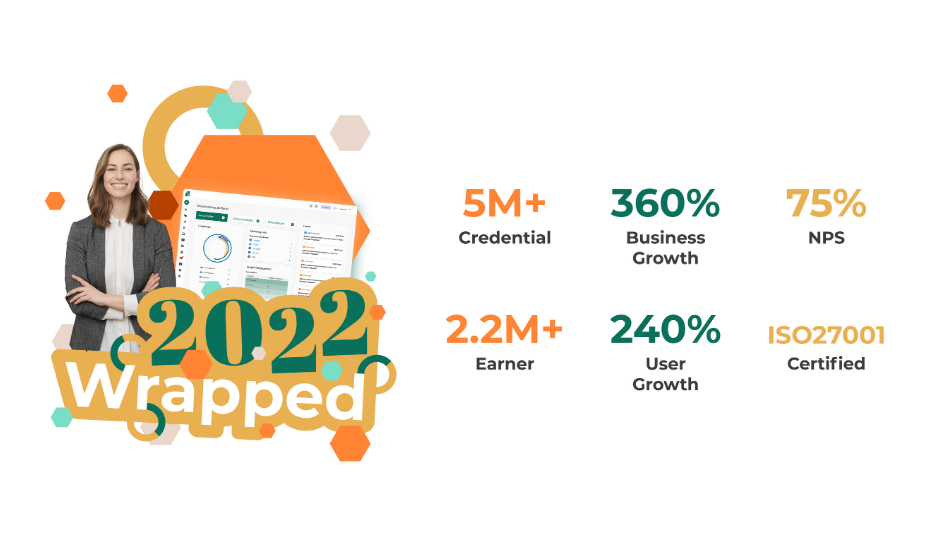 We are thrilled to be able to present Sertifier's 2022 Wrapped: A Year in Review! It has been an incredibly productive and exciting year for our team, and we are excited to be able to share some of the amazing achievements and updates we have accomplished. From launching new features and integrations to forming partnerships and customer success stories, there is a lot to be proud of. At the end of the content, you can view Sertifier wrapped 2022 file showing what we have achieved in the past year.
We are proud to have launched several new features and integrations this year. We are particularly excited about our new look and Sertifier's potential to shape the future of digital credentialing. Digital credentials allow individuals to own proof of their knowledge and share that proof with others. This helps to bridge the gap between higher education and employment by going beyond a traditional transcript.
We are also proud to announce the formation of several strategic partnerships. We have partnered with leading companies in the industry to provide our customers with the best possible solutions. These partnerships have enabled us to offer innovative solutions and services to our customers.
Our customer success stories have been a highlight of the year. We are proud of our success stories demonstrating how our solutions have positively impacted our customers. We have been able to help our customers save time, improve their business processes, and increase their bottom line.
Our company wouldn't be where it is today without our users' and partners' trust and dedication. We thank each and every one of them for their continued support and for helping us make Sertifier what it is.
We have achieved a great deal in the past year and are proud of all we have accomplished. We look forward to continuing to build on the success that we have achieved and to continue to provide our customers with the best possible solutions. Thank you for your continued support.
To know what happened at Sertifier in 2022, see a year in review, Sertifier's 2022 wrapped.