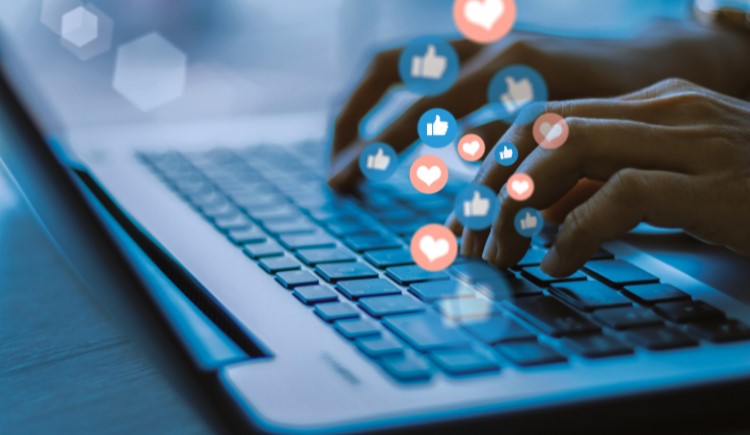 Contents
You want to make sure that your attractive talents are communicated effectively to the human resources professionals you meet. How can you do this with online possibilities? LinkedIn digital badge stand out as one of the ways to do this. But digital badges don't just do that. It also stands in an important corner on issues such as the transformation of education and the differentiation in the ways of getting education. If you don't have a LinkedIn profile, you should start by creating it.
What are Digital Badges and How to Make Badge Sharing?
On this resume platform, you fill in the sections that will allow the people you communicate with to get to know you better. These are not only the companies you work for, but also the clubs you joined at university or high school, the projects you made some of, or a magazine with your article. You do not need to write long articles or explain them in detail to show your skills gained from all these activities and your past. It would be helpful to provide the information from your past as summarized as possible here. Linkedin digital badge sharing, where people can reflect their talents without describing their talents at length, but without showing them trivial, will help at this point.
Digital badges acknowledge and communicate your skills and achievements to the rest of the world. Badge sharing is digital tool that will enable you to show your previous or new trainings, skills you have gained and enable you to do this effectively. By using them, it is possible to reveal your skills that will be lost between the lines. In a nutshell, a digital badge is an online affirmation of a person's skills or knowledge.
How to Use Badges on LinkedIn?
Digital badges are interesting because they offer more personal and non-traditional opportunities to measure learning. Digital badges have been used to record and represent skills in the workplace. They can be used to profile achievements in areas such as education, experience or skill development. These badges are usually shared with the completion of quests or assessments.
You can show the results you get from these assessments with badge posts on LinkedIn. Accessible to anyone with Internet access, these electronic representations will provide information about the areas of interest you have acquired and will acquire. It will make it easier for you to explain yourself to other people you will contact with your job applications or through the platform. Think about how you can describe yourself. It is obvious how useful and life-saving it is to reveal your talents, which can be overlooked with long articles or by presenting pages of certificates, thanks to Linkedin digital badge sharing.
LinkedIn Badges Are Becoming Important In Our Lives
Badges have become a big part of both the digital world and the LinkedIn platform. They are very useful representations for demonstrating skills or anything else that is wanted to be displayed digitally. However, Linkedin digital badge may lose their value if they are not properly maintained or if they do not actually live up to the promises made here. Maintaining the value of badges is important to both employers and owners who use them as a form of recognition. The value of badges is not just that. In addition, their disappearance in the cyber world should be prevented. For this reason, educators and badge issuers should make sure that the holder of the badge knows how to hide it.
In addition to being able to add badges you've earned from other platforms on LinkedIn, these badges can also be earned on the site itself with courses called LinkedIn Learning. The diversity of educational paths creates significant opportunities for users. Both certificates and badges can be earned after completing the requirements for courses on LinkedIn Learning. With these badge posts, you are more likely to attract the attention of employers. In addition, these Linkedin badges can be earned and used thanks to the Skill Assessment Test. Don't forget badge sharing after this test!
When you start a business, one of the points that both the investor and the user, but most investors, will pay attention to is how experienced you are in the market of this service or product. Your past experiences, studies, and observations about the idea you are presenting tell you how specialized the new product was. This inevitably increases confidence in your service, even if it has not yet been marketed.
Other Purposes of Using Linkedin Digital Badge
You can not only add Linkedin digital badge you earn to your own profile, but also add them to areas where your potential customers can see them. These digital tools, which can be added to your personal site or product site, will reveal your competence in the work you do. By identifying yourself with the skills you have gained in this way, you can emphasize its relevance to your work.
Everyone hopes that a product they will invest in or use for the first time, a business that they will cooperate with, will be in the hands of competent people. You can combine these badge posts with your business's advertising campaigns. This will increase the credibility of your business.
How do I get a digital badge on LinkedIn?
To get a Linkedin digital badge, follow these steps:
Check the eligibility requirements for the badge you want to earn, which may include taking a certain course or passing an exam.
Once you've fulfilled the requirements, the issuing organization will typically send you a notification or email with instructions on how to claim your badge.
Follow the instructions to claim your badge, which may involve verifying your identity and linking your LinkedIn profile to the badge.
Once the badge is added to your LinkedIn profile, it will be displayed on your profile for others to see and verify.
Does LinkedIn have digital badges?
Yes, LinkedIn has digital badges. Digital badges on LinkedIn are a way to showcase your skills and achievements to others on the platform. They can be earned through various programs and certifications offered by organizations, universities, and other institutions. When you receive a digital badge, it is added to your LinkedIn profile, and others can see and verify it. This helps to demonstrate your expertise and knowledge in a certain area, which can be valuable for networking and job opportunities.
Can I display badges on LinkedIn?
Yes, you can display badges on LinkedIn. Digital badges can be added to your LinkedIn profile to show your skills and achievements to others on the platform. When you receive a digital badge, follow the instructions provided by the issuing organization to claim the badge and add it to your profile. Once the badge is added, it will be displayed on your LinkedIn profile for others to see and verify. Having badges on your profile can help demonstrate your expertise and knowledge in a certain area, which can be valuable for networking and job opportunities.
How to Add Your Badge to Linkedin?
Should I put LinkedIn badges on my resume?
Including LinkedIn badges on your resume can help you showcase your skills and achievements in a way that is easily accessible and verifiable. It can also help demonstrate your commitment to continuous learning and professional development, which can be valuable to potential employers.
Can anyone create a LinkedIn badge?
No, not just anyone can create a LinkedIn badge. LinkedIn badges are typically created by organizations or platforms that offer courses or programs that focus on specific skills. These organizations award the badges to individuals who complete the course or program and meet certain criteria, such as passing exams or completing projects.
To create a LinkedIn badge, you need to have the authority and credibility to award certifications or recognition for a specific skill. This could be a university, a professional organization, a company, or other similar entity.
Once a LinkedIn badge has been created, it can be added to the LinkedIn profiles of individuals who have earned the badge. The badge serves as a verification of the individual's skills and can be displayed on their LinkedIn profile as evidence of their expertise.