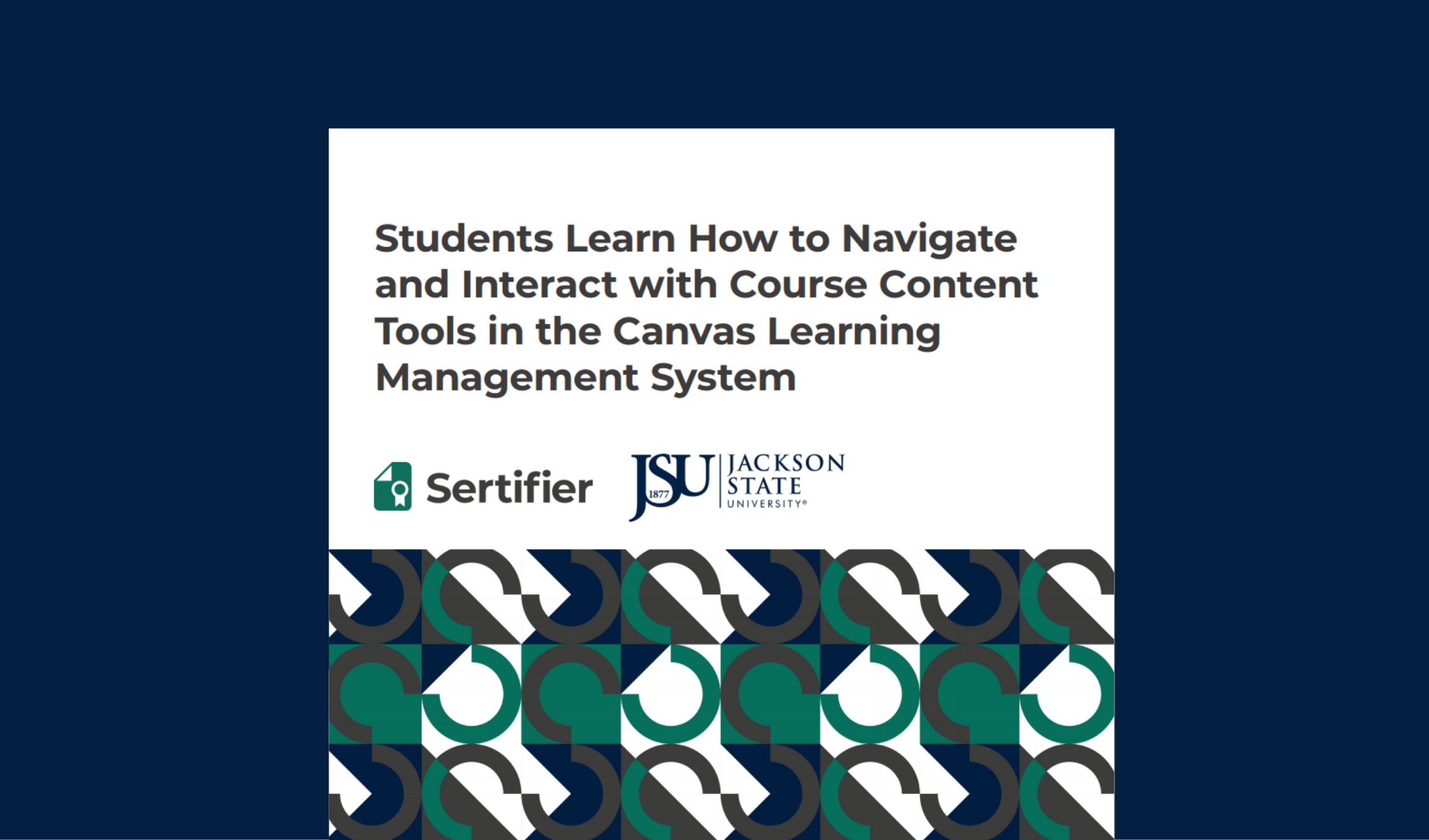 Students Learn How to Navigate and Interact with Course Content Tools in the Canvas Learning Management System
Jackson State University, located in Jackson, Mississippi, offers online degree and certificate programs through its online division, JSU Online. The university uses Canvas, a popular learning management system, to provide onboarding courses to students and faculty. To encourage students to participate in these trainings, JSU Online decided to issue certificates as an incentive method, but needed a digital solution to execute the training program completely digitally and effectively use resources.
Sertifier, a digital credential management software that can be seamlessly integrated with the Canvas program, was chosen to automatically send credentials when any training is completed in Canvas LMS. Sertifier offers the best tools for setting up a digital credentialing program and integrates with LMS platforms such as Zoom, Moodle, Pabbly, Thinkific, and Canvas. The seamless integration with Canvas LMS was a game-changer for JSU.
The integration of Sertifier into the Canvas platform at Jackson State University allows students to easily manage and share their digital credentials while also providing the university with a secure and efficient way to track and verify them. With this integration, students can focus on their studies and pursue their academic and professional goals confidently, knowing that their credentials are easily accessible and verifiable. Sertifier has issued 1264 credentials and has 1399 recipients.