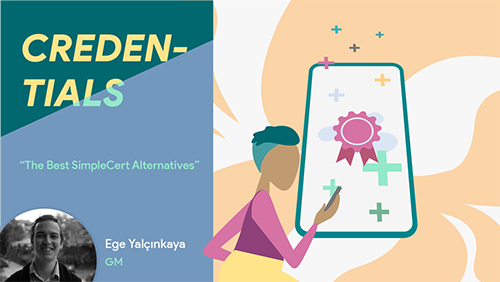 The Best SimpleCert Alternatives
SimpleCert is a basic tool for sending digital certificates built for companies that want to switch from printing and mailing certificates to creating and sending digital certificates. It is a Certificate Management System for building personalized certificates and e-mail templates. For companies wishing to get more out of sending certificates and badges, it's fairly common to search for SimpleCert alternatives.
That said, there are several alternatives to SimpleCert, allowing for institutions to find extra services according to their needs and have different pricing and plan options which means you may find an option that is cheaper or more in tune to what your company is striving for.
That's why I created a list of what I believe to be the best four alternatives to SimpleCert, with all of them providing similar tools and services for your sending digital certificates and badges efforts. Keep reading to figure out which ones may work for you.
SimpleCert Alternatives: Sertifier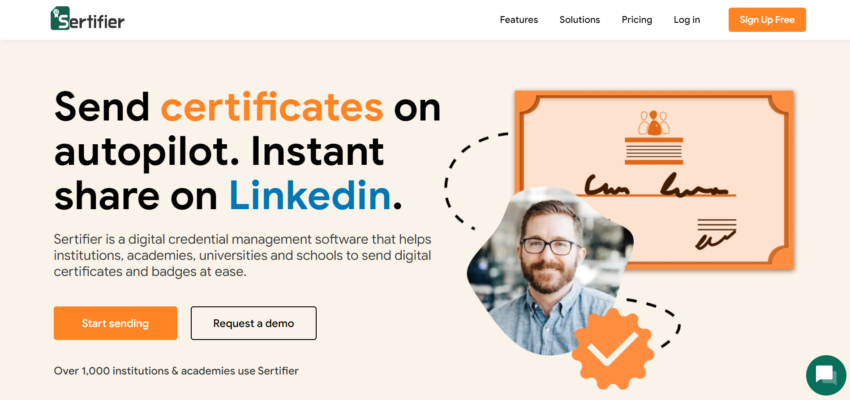 Sertifier is an all-in-one education data collection tool that makes smart certificates and open badges easy. With Sertifier you can design professional looking certificates and send them instantly to your recipients. Sertifier offers custom integrations with your companies Learning Management System and popular LMS's such as Canvas, Moodle and Thinkific.
Sertifier offers a wide variety of analytics reports from marketing values of certificate shares to industry skill fit of your company. Marketing reports provide you the certificate shares data and how this numbers get back to you as marketing saves. On the other hand the app has a skill library with more than 10K different skills all related with each other which strengthens certificates and creates a skills map of your company.
Pricing: Starting at $40 per month, and going up to $400 per month.
*Monthly and yearly subscription options are offered
Who is this best for:
 Companies willing to use an easy-to-use issuing tool with a good performing designer may prefer Sertifier. Also if you're looking for deep analytics features to further use certificates Sertifier offers valuable tools for you.
SimpleCert Alternatives: Credly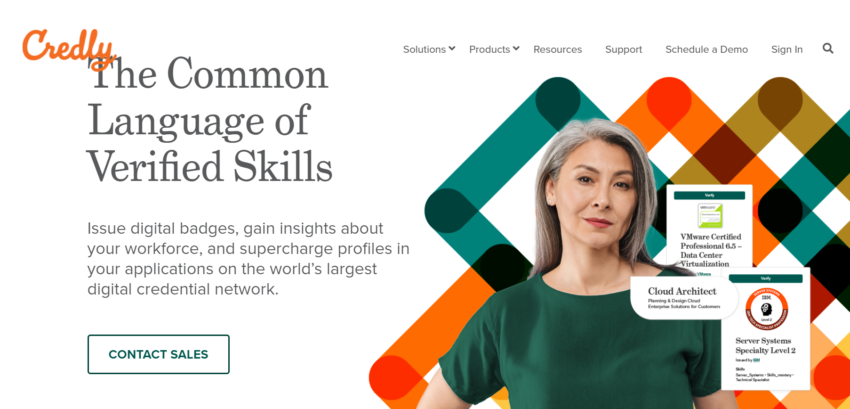 Credly is an application designed to generate badges easily. Badges are tools familiar to Scouts. Badges earned for every accomplishment. Because of the obtained badges, badge holders may show they have those competencies and skills. The logic also works with digital badges. Credly is an application producing digital badges the ultimate convenience.
With Credly from higher education to corporate training and development to professional associations can easily create digital credentials and issue them. Credly also offers integration options to popular Learning Management Systems such as Canvas and Moodle. Digital credentials can be shared on social media and especially can be added to Linkedin profiles. All these data can be analyzed in the Credly's Acclaim platform and be used to inform new programs, marketing initiatives, and engage more effectively.
Pricing: Credly is a free to use service.
Who is this best for:
If you're not looking for certificates to issue and want to get valuable social media analytics to see your reach with credentials you issued, Credly is a good alternative.
SimpleCert Alternatives: CVTrust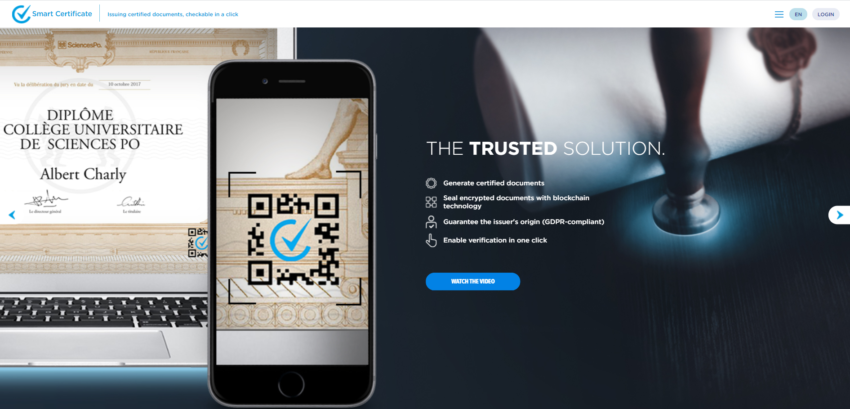 CVTrust mainly focuses on universities and schools, offering digital diploma services. The company tries to create reliable CVs/resumes by providing validation tools. Therefore we can easily say that the company aims to be the hub for trustworthy documents. As an extra feature, the documents can be validated through QR codes.
Pricing: Starting at $680 per year, and going up to $3400 per year for 500 recipients.
*CVTrust charges $1 to $5 for each extra recipient.
Who is this best for:
 CVTrust might be a better option for schools and universities who want to switch from printed documents and diplomas to reliable, verifiable and shareable digital certificates.
SimpleCert Alternatives: Accredible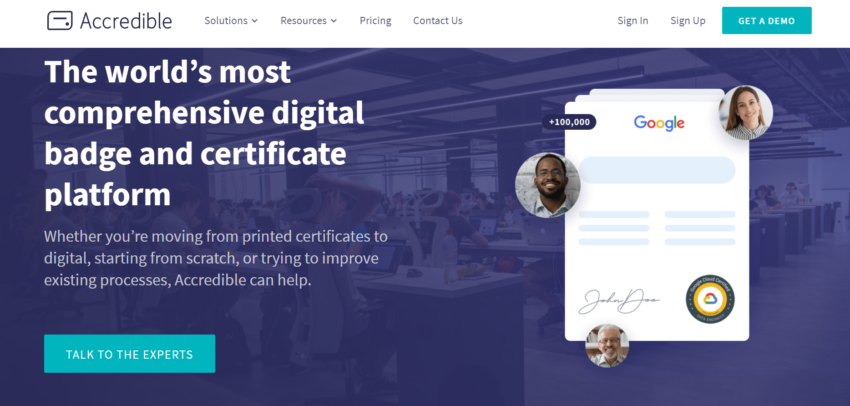 Accredible is an application for designing, sending and managing education certificates and open badges in an effective manner. It can be used as a web application, but its APIs also allow integration with other tools such as WordPress or other LMSs such as Canvas.
They also provide insights about information related to certificates such as Job Market Insights, to let their customers know about the impact of credentials and accurate skill-based analysis and marketing features.
Pricing: Starting at $960 per year, and going up to $5000 per year.
*Accredible also offers a free trial plan and customized plans.
Who is this best for:
 If you are looking for insights about the industry and relate them with your digital documents, Accredible is a good choice.