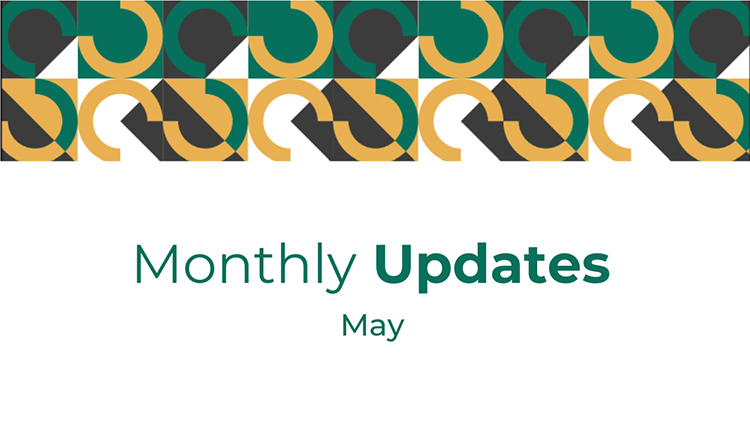 Welcome to the thrilling world of Sertifier's monthly product and team updates. 
We've been tirelessly working behind the scenes to ensure that your journey in digital credentialing is seamless and rewarding, constantly pushing the boundaries of innovation and user experience.
We're incredibly inspired by our growing user community, with educators, professionals, and organizations across the globe embracing Sertifier and harnessing its power to unlock a new era of credentialing excellence.
To those who have yet to embark on this transformative journey, we warmly invite you to experience the vast benefits of digital credentialing. Let's dive into the exciting advancements we've introduced this month!
May in Metrics:

Full User Permission Control
In our ongoing commitment to providing an empowering and secure experience, we're thrilled to announce full user permission control for Sertifier accounts.
This new update enables account owners to manage access privileges for all users operating the same account. From creating and sending credentials to managing email templates, recipients, integrations, billing, branding, and more, you now have the power to customize authorizations according to your needs.
This feature gives you comprehensive control, promoting seamless collaboration while ensuring utmost data security.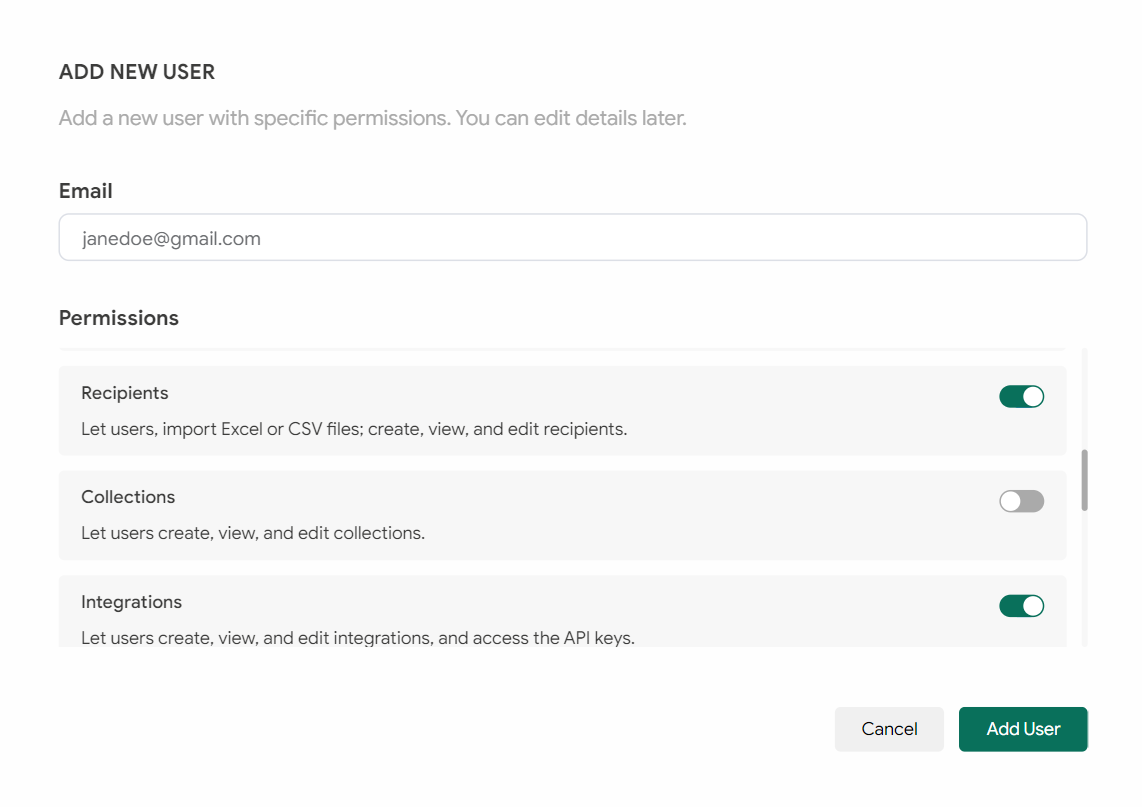 To experience this new level of control, we invite you to log in to your Sertifier App account. Navigate to the 'Users & Permissions' section, where you can adjust authorizations according to your specific needs.
Enhanced LinkedIn Sharing Feature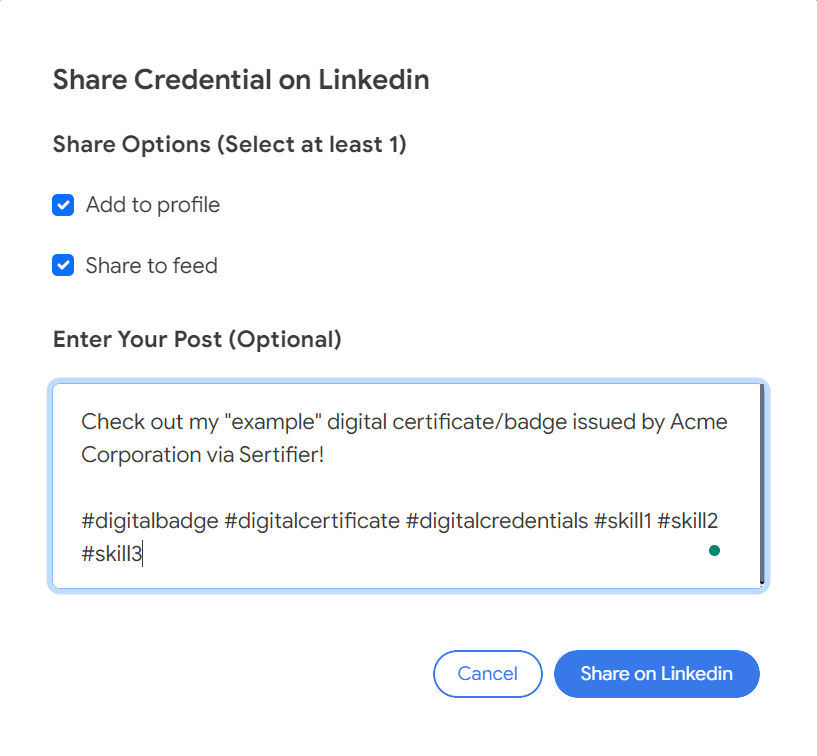 In our continuous effort to make your Sertifier experience more seamless, we're thrilled to introduce an enhancement to our LinkedIn sharing feature. We know how important it is to display achievements, and our upgraded LinkedIn share button simplifies it more than ever!
Now, your recipients can add their certificates and badges to their LinkedIn profile or post them with just one click. This new feature is designed to provide convenience for your recipients while significantly boosting your institution's awareness.
To maximize the potential of this feature and increase your organization's digital visibility, we strongly recommend completing your Branding installations. 
Explore this new update and let your credentials shine on LinkedIn!
Partnership Announcement: Sertifier Joins the Velocity Network Foundation

We are excited to share another milestone in our journey – Sertifier has joined the Velocity Network Foundation. This strategic partnership represents a significant step in our ongoing mission to revolutionize how skills are recognized and shared globally.
---

Digital Credentialing Academy: Enlightening Video Series Live Now
We're excited to inform you that our much-anticipated "Digital Credentialing Academy" is now live! This informative video series delves deep into the realm of digital credentials, shedding light on the concepts, evolution, and impact of this revolutionary field.
Already, we have four insightful videos ready for you to explore:
Concept of Digital Credentialing: Understand the fundamentals of digital credentials and their role in today's digital world.
The Evolution of Credentialing: Witness the transformative journey from traditional paper-based credentials to dynamic digital formats, and appreciate the advancements in the field.
Digital Certificates and Badges: Discover the nuances of digital certificates and badges, exploring how they form an integral part of the digital credentialing ecosystem.
Journey of a Digital Credential: Follow the lifecycle of a digital credential from issuance to acceptance, and understand its significance at each stage.
Don't miss out on this valuable knowledge resource. Follow us on LinkedIn to stay updated with the latest trends, industry insights, and innovative developments in digital credentialing. Dive into the Digital Credentialing Academy now and expand your understanding of this exciting domain!