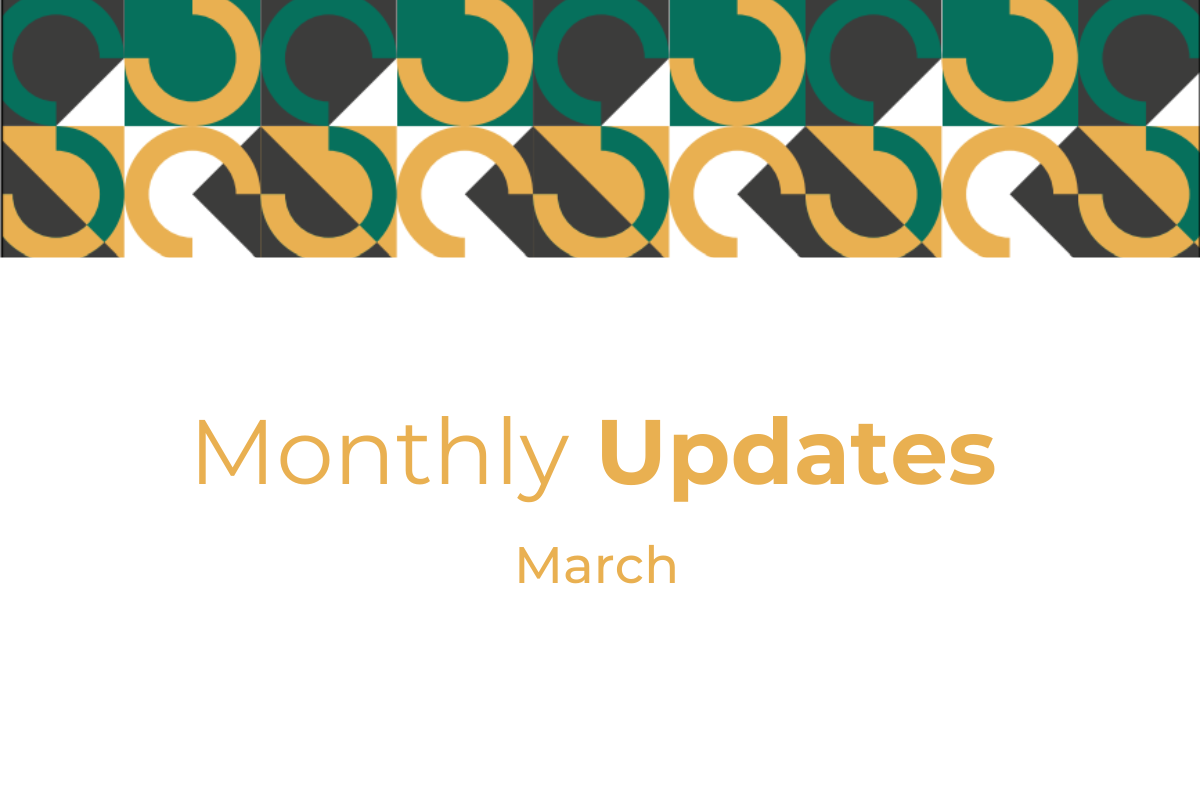 Greetings and a warm welcome to Sertifier's Monthly Updates! We are excited to share our company's latest news, features, and insights!
At Sertifier, we value transparency and informing our users about our progress. That's why we've created this monthly newsletter to provide insights into our product development, team updates, and industry trends.
Join us as we explore the latest developments. Let's get started!
March in Metrics: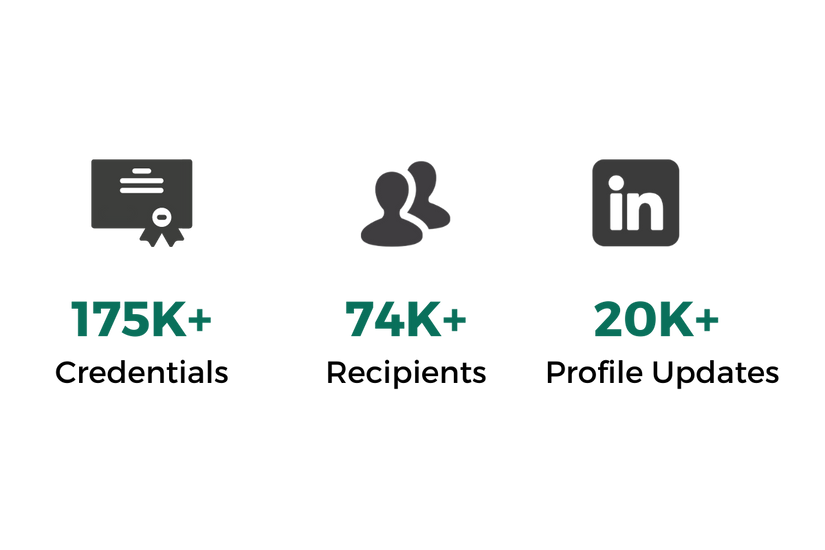 We are thrilled that so many of you are utilizing digital credentials to their fullest potential on our platform!
To continue supporting your success, we would like to share some exciting recent updates showcasing our unique new features. As always, we welcome your feedback and look forward to supporting your success with our platform.
Sertifier Team Connected with Edtech Experts at UK Bett Show
Team Sertifier recently had the pleasure of attending the UK Bett Show, a leading education technology conference that brings educators, innovators, and technology experts worldwide. Our team had a fantastic time learning about the latest trends and developments in EdTech and connecting with like-minded professionals. We were excited to share our insights and expertise with other attendees and showcase our digital credentialing platform, which garnered significant interest and positive feedback! 

Enhanced Customer Support
We're pleased to share that we've recently renewed our Help Center articles, providing updated and refreshed content to help you get the most out of our platform. Our Help Center is a comprehensive resource that covers everything from getting started with Sertifier to managing your digital credentials.
In addition to our renewed Help Center articles, we're excited to introduce a new YouTube video library. This library will feature tutorials, how-to guides, and product demos to help you easily navigate our platform. We believe these resources will make your experience with Sertifier even more seamless and efficient!
If you are new here, start with App Walkthrough Video! 👀
Renewed Zapier Integration for Better Flexibility and Automation Options
Zapier allows you to easily connect Sertifier with hundreds of other applications and automate your workflows to save time and boost productivity.
We recently renewed our Zapier integration, adding new triggers and actions and updating existing ones to provide a smoother and more seamless experience. We believe that these enhancements will help you streamline your processes and get the most out of our platform. As always, we welcome your feedback and suggestions for future improvements.
G2 Spring Reports Recognize Sertifier with Multiple Badges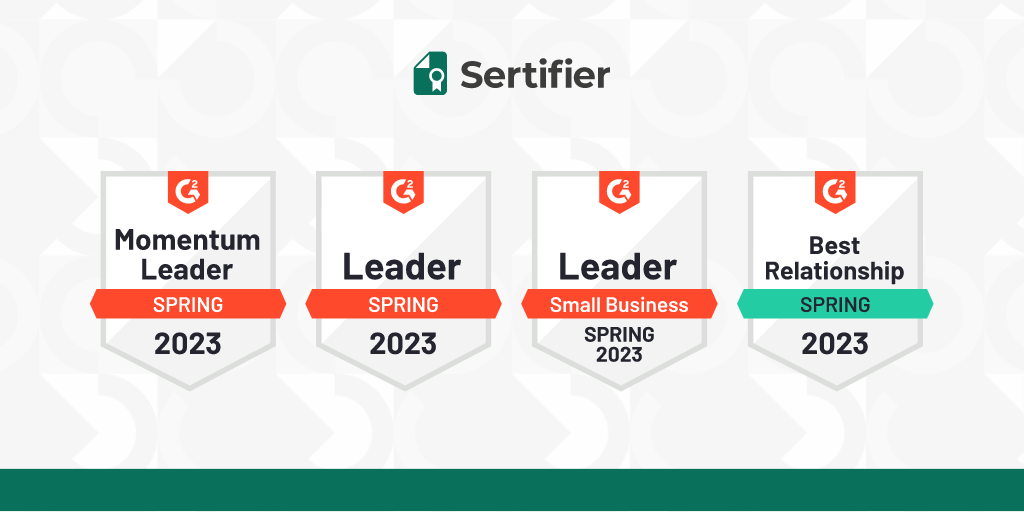 We proudly announce that G2 has recently awarded Sertifier several prestigious badges. These badges reflect our commitment to delivering innovative and reliable solutions to our clients and our ongoing dedication to exceptional customer service.
We thank our clients for their valuable feedback and continued support, which has helped us earn these accolades. We're honored to be recognized by G2 and look forward to maintaining our high standards of excellence!