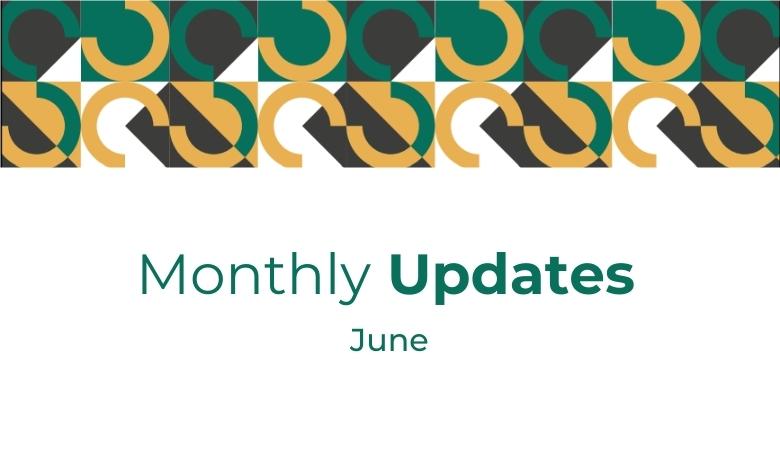 Welcome to the thrilling world of Sertifier's monthly product and team updates!
As the summer season unfolds, we are delighted to bring you the latest news and developments from Sertifier. June has been an extraordinary month filled with remarkable progress, and we can't wait to share it with you 😀
Let's dive into the exciting advancements we've introduced this month!
June in Metrics: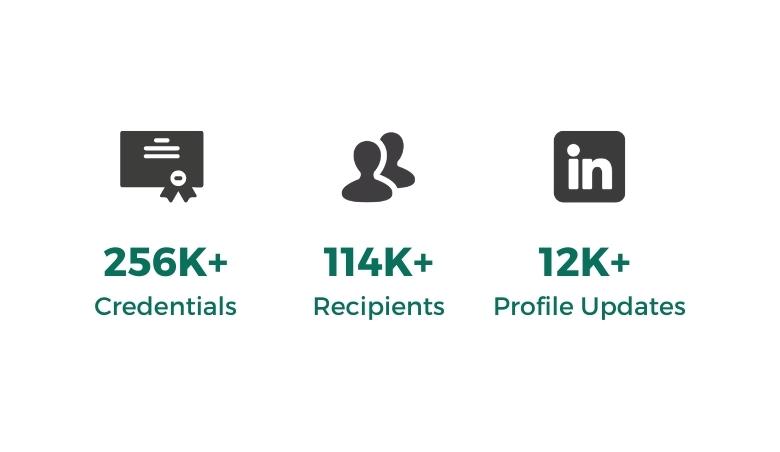 Did you notice a change? Introducing the New Sertifier Website!
Experience the thrill of our revamped website, designed to transform your digital credentialing journey. With a vibrant and captivating interface, our new website brings a fresh and dynamic approach to your experience.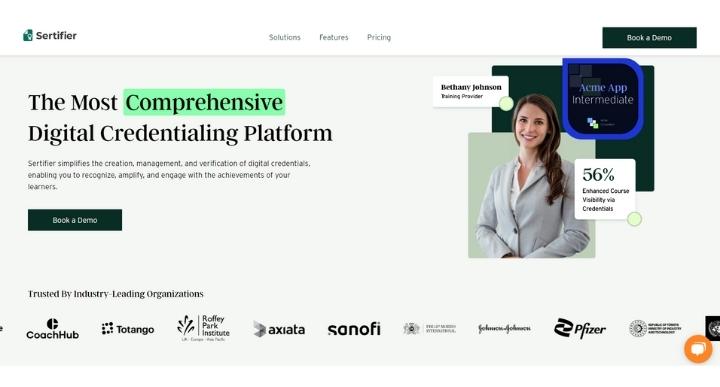 Discover a world of possibilities with rich colors, seamless animations, and intuitive design elements. Dive into a content-rich hub offering valuable resources, articles, and insights to support your credentialing endeavors. Unlock the full potential of Sertifier and embrace the future of digital credentials.
Advanced Recipient Attribute Filters:
We understand the challenges of finding recipients from a large pool of hundreds or even thousands. That's why we're excited to introduce our Advanced Recipient Attribute Filters, designed to simplify your credentialing process.
Whether you're targeting specific individuals based on their qualifications, performance, or event participation, our attribute filters enable precise and efficient recipient selection. Simply set your desired criteria, and Sertifier will do the rest, ensuring that your credentials reach the right hands effortlessly. Say goodbye to manual searching and save valuable time by quickly narrowing down your recipient list.
Prepare your credentials for issuance without the hassle of sifting through countless recipients. Experience the convenience of Advanced Recipient Attribute Filters today and streamline your credentialing workflow like never before!
Visit Sertifier App and try it!
Manage Update Notifications: Control Your Recipient Communications
We value your control and flexibility when it comes to managing recipient communications. We understand that there may be instances when you prefer not to notify recipients when you need to update a credential. That's why we've introduced the option to turn off email notifications.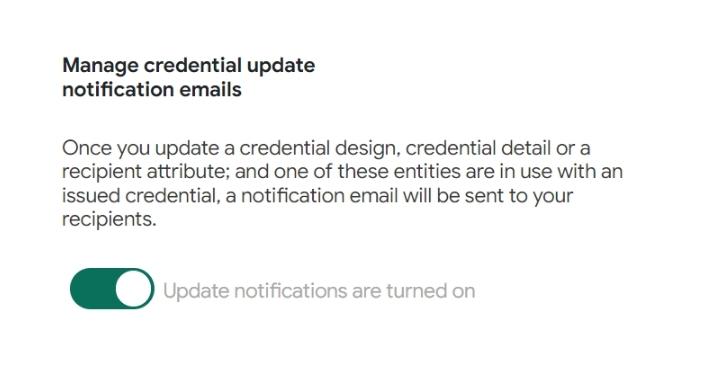 Simply navigate to the Settings -> Organization Settings page and modify the notification settings according to your preferences.
This newfound control allows you to tailor your recipient communications precisely, ensuring a seamless experience aligned with your needs. Whether you keep recipients informed or prefer a more discreet approach, you can change this setting anytime, providing you with ultimate flexibility.