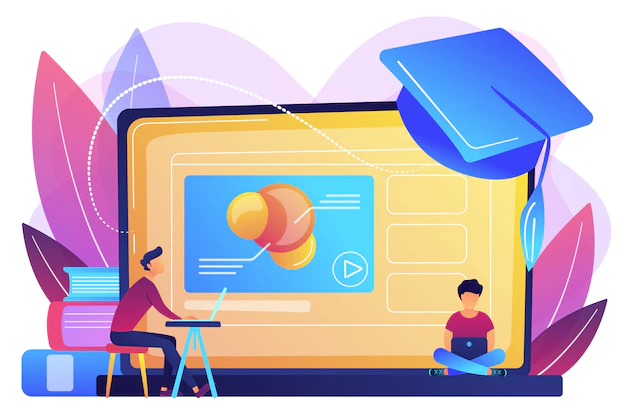 E-learning entails in-classroom or out-of-classroom instruction, as well as the use of computers and the Internet. E-learning is described as offering training and development to students and employees using electronic media such as the Internet, audio, video, and so on. Often known as electronic learning or virtual learning, it refers to web-based learning. People nowadays prefer to use the internet to get answers to their questions rather than going to the library or asking someone. As a result, the importance of e-learning in education has grown. There are interactive seminars and courses on a variety of topics, programs, and degrees that are entirely given online. Structure of e-learning finishes with a digital certificate which is given by a certificate maker software.
Definition and Concept
E-learning is the method of disseminating information via electronic books, CDs, webinars, and other means. E-Learning, on the other hand, makes giving and receiving easier, more prolific, more productive. Tutors use the most up-to-date technologies to instruct their students. E-Learning is defined as courses that are offered exclusively through the internet in locations other than the traditional classroom where the teacher is teaching. The terms e-learning and web-based training or online tutoring are interchangeable. The phrase e-learning may be used in a variety of ways, but the premise stays the same. It has influenced the teaching approaches used in traditional schools and changed the awarding system of the education with online certificates and online badges.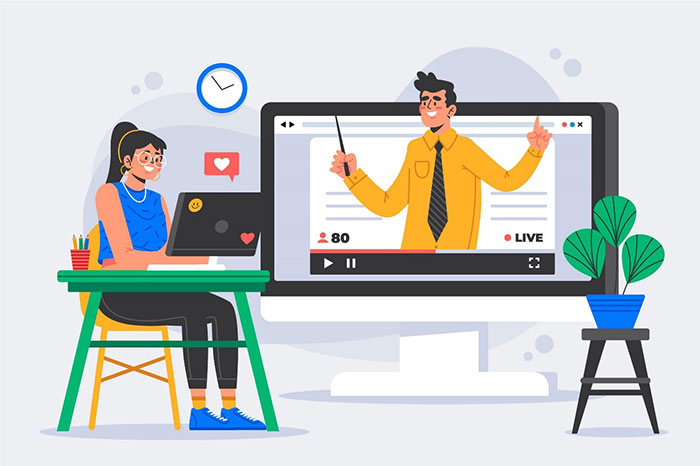 Importance of e-learning
E-learning was created to provide learners with the tools they need to complete basic schooling and improve their abilities. They can also earn a degree certificate without ever attending a school, university, or other educational institution. These are called digital certificates which is accredited by online certificate softwares. It is a terrific source of income for tutors since they may teach from anywhere at any time. By incorporating e-learning into all levels of education, students were able to comprehend the material more thoroughly and at a faster rate. The audio-visual approach of teaching, according to psychology, creates a disciplined learning environment. There is a good tutor and there are student engagements. One of the advantages of e-learning in school is that both instructors and students may improve their learning skills. One such breakthrough is the creation and sale of eBooks.