Table of Contents
Digital Credentials in Employee Upskilling
Finding the right academy program to meet the needs of the employees and the needs of the company is a challenge. Employee upskilling is the first step to upskilling the company. Developing the corporate academy by finding commonalities is vital. In this way, while the skills of the employees develop, their engagement to the company also increases. It is easier for the employees with increased loyalty to the company to transform their motivation. Employees can also show their upskills by getting the skill badges.
How Will Shared Learning Benefit Work-Based Learning?
It has been found that employees learn significantly more from their coworkers and managers than they do from formal education. Interactions and networking will most certainly aid your learning more than anything else. Employee engagement will rise in parallel with this. Mentoring programs are those that encourage senior employees to guide and coach more junior employees. They would meet up like they had agreed to. The senior employee would be accessible to the junior employee for informally discussing anything regarding their employment, and the senior employee would provide advice. Employee engagement will also rise under their direction.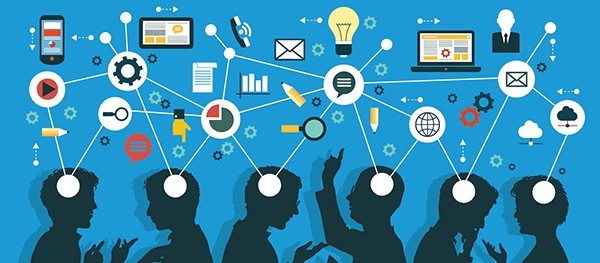 Corporate Training to Academies with A Human-Centered Focus
Since the middle of the 20th century, businesses like McDonald's and General Motors have established company-owned and run training academies, the idea of an internal corporate "university" has been increasingly popular. As more businesses began to establish their own learning academies, it became evident that this kind of dynamic training may improve businesses' financial success. Corporate academies are a terrific instrument for bringing about change in three crucial areas, in addition to having a good training effect on the bottom line.
The formulation and implementation of these academies strengthens the relationship between employees above all else. Employees who receive training from their senior teammate also strengthen their bond with seniors as a team. They receive one-on-one mentorship from them and sees that they are not alone in those difficulties.
Experience sharing strengthens the relationship between teams and increases the team's chances of being more successful in their tasks. The new employee, who learns the situations in the company not through theory but through practice, can develop vital skills accordingly.
The core of these academies is the sharing of experience and the transfer of accumulated knowledge. In this way, you can achieve employee upskilling.
Career Pathways Should Change from Ladders to Jungle Gyms
Corporate Academies may be a powerful tool for equipping workers with better adaptability to a variety of situations, which is essential in the increasingly borderless global economy. By combining the advantages of a capacity academy (such as collaboration, learning while doing work, assessments, etc.) with pertinent examples that are specifically related to their day-to-day work, the next generation of learning directly tackles this. It's an opportunity for businesses to use their learning academy to develop their staff members' leadership abilities and prepare people for management or cross-functional growth positions. For some businesses, using corporate academies to help attract the best and brightest at every level can help create a talent magnet.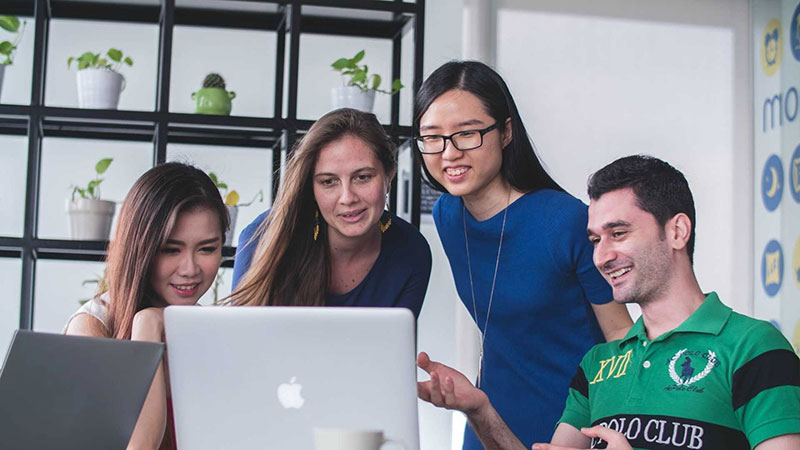 Why Dynamic Skills Deliver Success
Dynamic skills enable innovation and growth when strategically implemented by "sensing" (which refers to identifying and evaluating opportunities outside your company), "seizing" (which entails mobilizing your resources to capitalize on those opportunities), and "transforming" (constant renewal). It's simpler to say than to do. Both Kodak and Polaroid had technical advantages in digital imaging at the beginning of the digital photography revolution, but they were unable to adjust to market changes. Similar to how Blackberry and Nokia failed to use their substantial intellectual property portfolios to fend off the iPhone.
Employee upskilling is a way to keep them dynamic. A continuous training process without the limits of the above adds dynamic capacities to the employee. Dynamic capacities will increase the range of motion. One way to increase the desire to acquire these capacities is with digital credentials. They also form a large part of digital education.
Importance of Digital Credentials in Corporate Academies
Finding and organizing work schedules suitable for employees is a laborious task. It is necessary to establish each of these by determining the level of development of the employees. The second step is to ensure that the programs created are followed. This can only be achieved by supporting the motivation and discipline of the employee.
It is necessary to record their progress and reward this continuity. It is important to use the acquired skills and assign the tasks to be used to the employee. After each of these programs is completed, the employee should be provided with some indication of this. As each of these are collected, more different rewards may appear.
The existence and distribution of digital credentials shows how successful the employee upskilling process is. The time they are taken, the way they are received and the way they are requested also show the success of academy programs.