As the business world began to adapt to new norms, more and more companies began to work remotely and move to virtual work environments using appropriate tools. Planning online conferences entails many stages and principles, such as when planning face-to-face events. With these suggestions that will contribute to an effective online conference with your customers or employees, you can get more efficient results from your online meetings.
Remember You're in the Meeting
Please remember how serious and how much you pay attention to certain issues in your office meetings. The same issues apply to online conferences. If you are aware of this at first, you will have the same success and productive meetings in all online meetings, no different from those in the office.
Make Your Meeting Preparations
You should definitely use this way to help shape your online conference schedule. Many conference organizers or the person leading the meeting invitation will give you a list of participants before the meeting. It will be very useful for you to examine the people on this list and do preliminary research about the conference topic.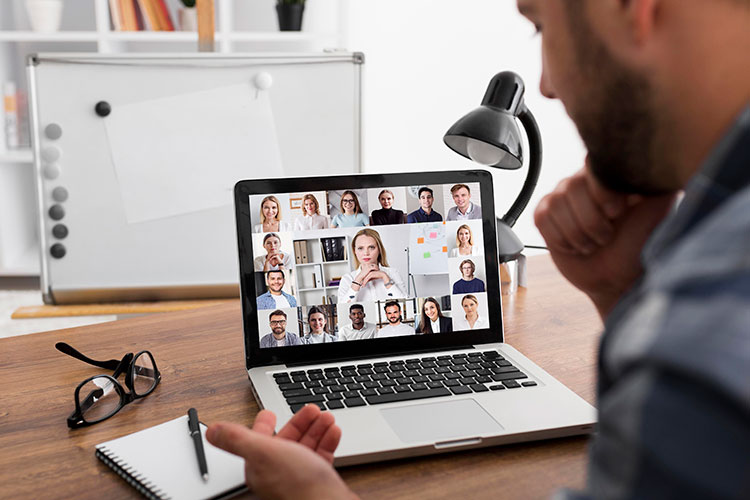 Key Questions
During the virtual sessions you attend, you can highlight yourself (and your company) by asking what we can call pinpoint questions. Many people are hesitant to raise their virtual hand or ask questions. Most likely, these sessions will have a "Q&A" or chat box, allowing you to post questions for the speakers to evaluate. If you have any questions, feel free to ask and raise your virtual hand.
The New Problem of Video Conferencing Background
Experts specifically say that you should pay attention to your background more than any other tip. An irregular home office, distracting tables… Having various images about your home like these in the background will often cause you to display an unprofessional image against you. It also means that the other party can't pay attention to you when analyzing your background clutter. The best option would be to stand on a completely blank background that is not exactly the same color as your outfit. "If you're having trouble finding a professional floor, try setting up a folding table near a neutral wall or corner," said Michelle Vitus, CEO of Slate Advisers. says. At the same time, Karen Ripenburg says, "Never lean against a wall. Leave at least 1 meter of space between the back of your head and the wall so you don't merge with the background. This space you leave will make you look much more confident and will not make you feel cornered. " She says she.
Be Your Light Friend
Since online conferences are conducted with cameras, it will be in your favor to adjust your lighting settings according to the angle of the camera. In this way, you will be at the meeting with a brighter and clearer image, and you will be able to display a more professional image with these tiny details.
Don't Forget the Importance of the Camera
If the image and resolution of the person you are meeting with is not clear enough, it may not create a positive impression in your video meetings, so it will be useful to be careful when choosing your camera.
Thanks for reading this blog. We think that if you like this content, you may be interested in that one too: