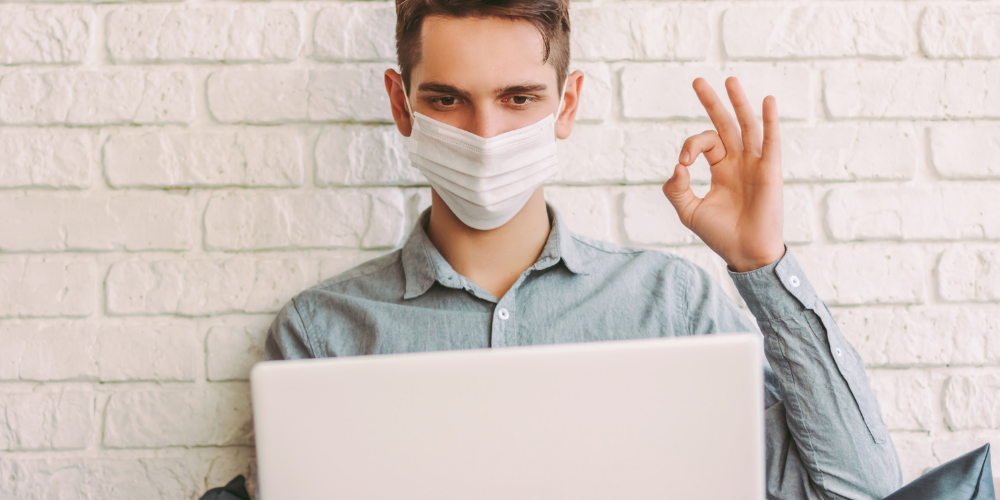 We are witnessing a fast transition into e-learning with CoViD-19. We would like to discuss the effects of this transition with you.
Same as the world, in Turkey distance learning has become an important subject with individual quarantine and social distance matters brought by highly impacting Covid-19. Many colleges and k12s worldwide are transferring their education to the online world by using the transition tools to e-learning that they never used before.
This aforementioned transition pops out a question: can e-learning be processed and benefit the same as the traditional learning methods? In this blog, we will be discussing possible problems that we might face with quarantine and e-learning transition trials in addition to the long-term advantages of e-learning.
Persistence about being cold-blooded and acting willingly
The trial that is being continued worldwide reminds us of the first tries of modern democracy worldwide, especially in European countries. We are entering into a subject in which we do not have enough experience and the subject is like a fire that grows with the critical growth of health matters. We must realize and accept this: in such an occurrence we cannot wait for a 100% efficiency about any exercise. The biggest disadvantage we need to point out is we did not have enough time to experience and test out distance
learning before; therefore, we may come across problems that we have not foreseen while beginning. My humble opinion is that this fact should be taken into consideration and should not break our motivation. 
Public access and knowing the opportunities
Allowing everyone to reach the same quality of access is another problem we should think of during the e-learning transition. Although high-speed internet and developed technology tools are accessible in big cities, there are still some regions that cannot access both. Another problem is that both lecturers and students do not have enough knowledge about accessibility to e-learning tools. E-learning can provide greater tools than the traditional way of learning but if we cannot get to chance to witness them, it is a high chance to feel disappointment towards e-learning.
All the individuals who will start using e-learning tools in a short period should better consult with experienced people from private sectors and academy to benefit from all features based on possible solutions covering the economic side and digital infrastructure of their prospected usage.
Special Cases
Opportunity equality about learning is another important subject which generally missed or ignored in such writings. We need to understand that this is a crucial matter as well and should be addressed. Children who have hyperactivity, autism, anxiety, or any related disease should not be ignored during the e-learning transition. Thus, possible problems that might occur due to regional cases should not be ignored as well. To maintain all these possible problems, tools that always be running and allow constant communication must be used.
Great Results in E-learning Can Be Achieved with Great Caution
Building up a knowledge-based library can be helpful with e-learning transition especially for universities to sustain a great academic level. We know that all the experience that our tutors carry in their brains cannot be leveled only looking at books. In class education is another way of carrying knowledge and including technology to this format can create a great opportunity to create a greater library.
We welcome the possibility to transform the time that is being paid to transportation into hobbies and leisure time by students who grow up with tech with excitement. This can create opportunities for students to come up with creative results during this transition. 
Possible solutions and Conclusion
Tools and software should be used to maintain quality and accessibility during the transition. This will increase attendance by allowing everyone to access every kind of devices such as mobile phones, tablets, or PCs. Alternatives such as radio or TV should be taken into consideration to maintain sustainability. Besides, investments through internet infrastructure will create better results, in the long run, focusing on education.
Like many other issues, we do not have to reinvent the wheel for this matter. Based on true suggestions and experience, assistance and be received from such service providers at present. As Sertifier, like the whole world, we will be doing our best to achieve opportunity equality based on e-learning transition during the crucial times. Stay tuned and follow us for the updates!