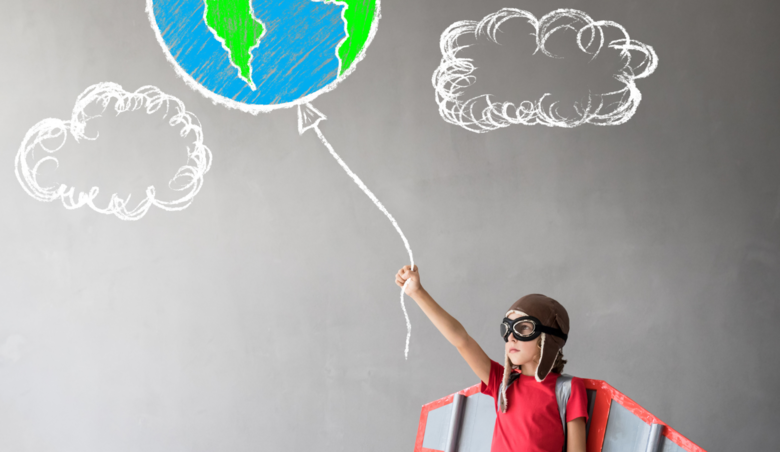 Table of Contents
What Are Online Certificates, and How Do They Work?
Online certificates are certificates awarded to the completers of any kind of educational course. These certificates recognize and validate individuals' talents and achievements. Their biggest value comes from their verifiability as well as their ability to post it on social media channels like Linkedin.
Online Certificates In Detail
Online certificates and digital badges, are electronic papers that certify an individual's skills or accomplishments. They function as the digital version of paper certificates, degrees, or licenses. Educational institutions, training groups, and other certifying authorities frequently provide online certificates. They provide various benefits, including:
Security: To guarantee the authenticity and integrity of the document, online certificates employ digital signatures and encryption. They are, therefore, challenging to fake or alter.
Accessibility: People may readily discuss and exhibit their accomplishments on various digital platforms and social media, thanks to their online accessibility.
Efficiency: Online certificates, as opposed to physical ones, are instantaneously downloadable from a secure website or sent via email, negating the need for physical mail or in-person collection.
How Do These Certifications Operate?
An online certificate is issued by following someone participating in a course. Not all courses provide a verifiable digital certificate, so you should be careful when the right course is for you. There are many courses that teach leadership for their future leaders, however, we advise you to find one that has the most practical exercises. You cannot only become a leader from the knowledge you gain in a course, you should develop experience in the field to become a leader.
The next step is to complete the course successfully, and you should receive your online certificate in the end. There are many different certificate distributors, and the course you bought is probably working with one that will send you your variable online certificate.
When you receive your certificate, you'll be able to showcase it anywhere you want, which will show your skills and expertise in a specific field, therefore attracting your employers to hire you.
Types of online certificates: Badges, Certificates, and Micro-Credentials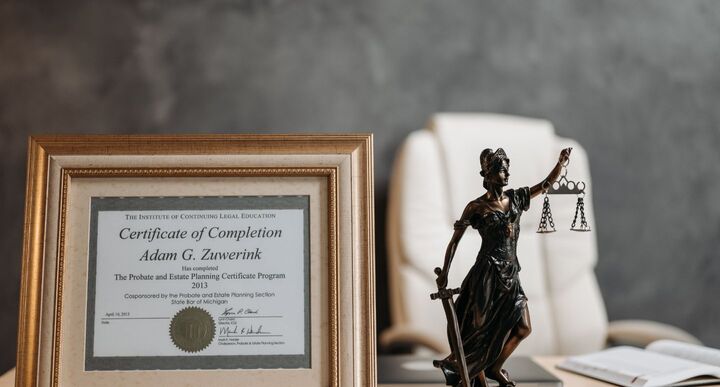 Online certificates:
Online certificates are a more official means of proving that a program, course, or educational activity has been completed. Detailed information, including the recipient's name, the issuing organization, the name of the course or program, the completion date, and a unique serial number are frequently included. These credentials can be utilized in job applications or resumes in professional settings.
Online Badges:
Online badges show a person's accomplishment or expertise, on a more narrower basis compared to digital certificates. They are usually intended to recognize minor achievements, such as finishing a quick course, becoming an expert in a specific skill, or participating in a particular project.
Microcredentials:
Microcredentials are highly specialized digital certifications that highlight specific talents or skills. They are intended to verify and acknowledge a person's competence in a particular field, including programming languages, project management, or data analysis. In the professional sector, microcredentials are becoming increasingly popular since they let employers evaluate a candidate's abilities in great detail. They are more like digital badges as they target a more specific area.
In conclusion, there are several ways to obtain online certificates. As a future leader, you can achieve many different certificates or badges. One way is through online badges, which are straightforward visual displays of achievements; another is through more intricate online certificates and microcredentials, which offer official acknowledgment of certain abilities or academic successes. In the digital era, these credentials are essential because they enable people to easily present their skills and certifications to prospective employers or the larger online community.
The Benefits of Using Online Certificates for Leadership Development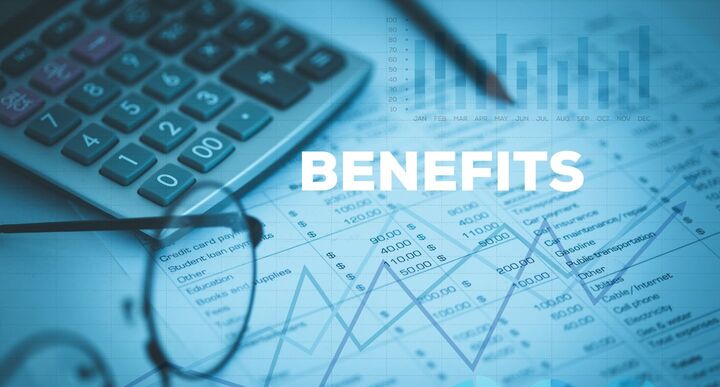 For individuals to study and become a future leader, online training and skill development is essential. In this regard, online certificates have become an invaluable resource.
Efficiency and Accessibility: Acknowledging leadership abilities may be done quickly and easily using online certificates. By looking at which courses the person participated in, you'll understand their biggest skills and weaknesses instantly. From that point questions regarding the skills could be asked to get a full picture of the candidate.
Cost-effective: Physical certificate printing and distribution can be expensive and time-consuming. Online certificates are an affordable option for businesses as they do away with these costs and logistical difficulties.
Credibility and Security: Since online certificates cannot be altered, the legitimacy of the recipient's accomplishment is guaranteed. Additionally, they offer a degree of security unmatched by paper certificates.
Environmentally Friendly: The shift to digitalization results in a more sustainable and eco-friendly approach by reducing the demand for paper and other resources.
Customization: Online certificates are an effective marketing tool since they are simple to modify to match the branding and identity of the issuing company.
Integration with Learning Platforms: A lot of certificate programs can work with learning management systems to issue certificates at the end of a course automatically. Both administrators and students benefit from this time savings.
Data analytics: By analyzing completion rates and recipient engagement, online certificates help businesses improve their stats.
Global appreciation: The reach and appreciation of the recipient's accomplishments may be expanded globally with the ease with which online certificates can be shared on professional networking sites.
To sum up, there are several advantages to using online certificates in leadership development programs, such as increased efficacy, affordability, legitimacy, environmental friendliness, customization, and compatibility with contemporary learning environments. Because of these benefits, online certificates are a handy tool for companies that want to recognize and promote leadership abilities properly.
How to Earn and Showcase Online Certificates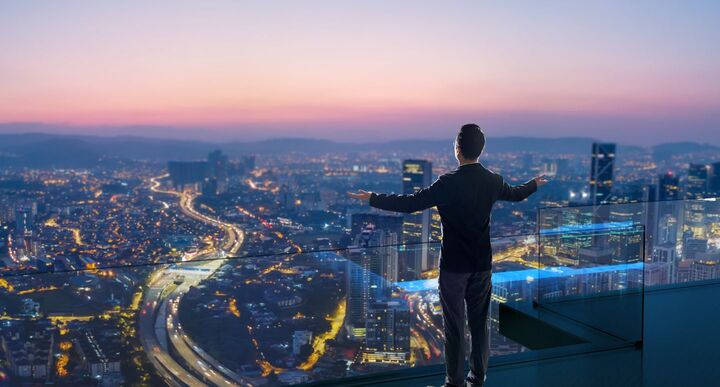 Although we quickly mentioned, how you can obtain an online certificate, here is the full step-by-step guide on how can you find the right programs and claim digital certificates for your professional career. It's worth mentioning that individuals who possess a collection of digital certificates have the highest probability of attracting the best companies and HR recruiters. Many managerial roles look for certificates, so future leaders must enroll and obtain many of them from their early times.
Obtaining Certificates Online:
Enroll in a Course: Enrolling in an online course or program is the first step towards obtaining an online certificate. From professional growth to academic disciplines, a vast array of courses are offered by several educational institutions and online platforms.
Fulfill the criteria: You must successfully fulfill all of the course criteria to get an online certificate. Usually, this entails attending lectures, doing well on tests, and fulfilling any requirements for projects or assignments.
Verify Your Identification: To guarantee the certificate's legitimacy, specific courses can need you to provide proof of identification. Numerous techniques, including online proctoring and picture identification, can accomplish this.
Get Your Online Certificate: If all the conditions are satisfied, you will get your online certificate by email or the platform where you finished the course. It will be a digital document that is safe from tampering.
Displaying Electronic Certifications:
Establish an Online Portfolio: You might want to set up a personal website or online portfolio to display your online credentials correctly. To make it simple for anybody to examine your accomplishments, provide a section just for your certificates.
Distribute on Professional Networks: Distribute your online credentials on LinkedIn and other professional social networks. This makes your accomplishments and credentials visible to colleagues or possible employers.
Add These to Your Resume: Add your digital certifications to your CV or resume. To demonstrate your abilities and expertise, mention them in the section on schooling or certification.
Provide Access Links: To facilitate verification, if at all feasible, give direct links to the online certificates. This lends legitimacy to your credentials and makes it simple for others to verify their legitimacy.
Talk About it in Job Interviews: Don't be afraid to bring up your digital certifications and how they prove your subject-matter competence in job interviews or networking events.
A quick and safe approach to verify your achievements and improve your professional reputation is using online certificates. These instructions will help you obtain your online credentials and display them well, which will help them be an invaluable tool for your future professional or academic endeavors.
Conclusion
The importance of online certificates, especially microcredentials, in the fast-paced digital world of today, cannot be emphasized. They are practical tools for identifying and validating people's abilities and accomplishments in various contexts, including their professional jobs, academic endeavors, and personal hobbies.
Certificate programs for future leaders possess many information beneficial for entrepreneurial-minded people. For anybody wishing to improve their professional or academic profile, it is essential to comprehend the definition, kinds, and functions of online certificates.
The electronic equivalents of traditional paper certificates, degrees, or licenses are online certificates or microcredentials. They have several benefits, including increased security, efficiency, accessibility, and simplicity of verification. In today's cutthroat job market and academic setting, knowing how to acquire and display digital certifications is crucial.
Courses may also provide online badges or microcredentials rather than the full certificate if it teaches a micro-level skill. You may increase your online exposure and reputation in your chosen industry by sharing these micro badges & credentials.
There are several advantages to adopting online credentials for leadership development. They contribute to environmental sustainability and offer efficacy, affordability, credibility, and security. Their ability to be tailored, integrated with educational platforms, and leverage data analytics make them an indispensable tool for identifying and developing leadership skills.
To sum up, online certificates are essential tools for the current world since they provide a safe and effective means of showcasing one's accomplishments and abilities. By providing you with the information and abilities needed to acquire and successfully show these online credentials, this course sets you up for success in both your professional and academic endeavors. Accept the digital age and use digital certifications to improve your reputation and chances.