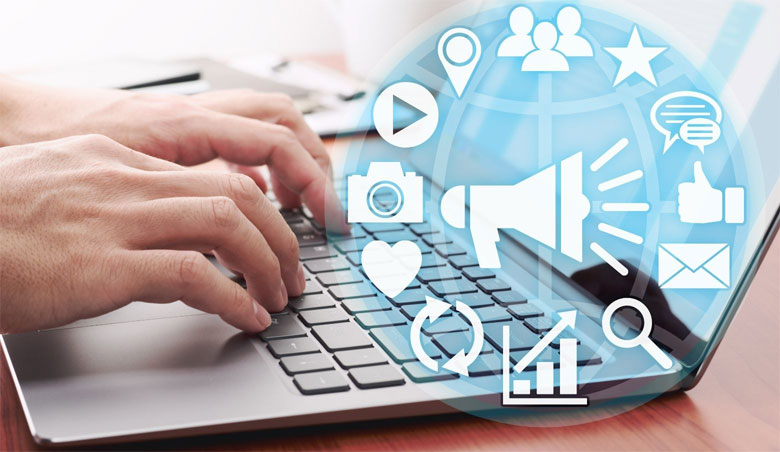 Table of Contents
Introduction to Digital Marketing Bootcamps
Digital marketing bootcamps can help you advance your profession in the ever-changing world of online advertising and promotion. Participants in these intense programs learn complete abilities and understanding in a variety of digital marketing techniques, tools, and platforms.
These bootcamps will give you a great opportunity to get the skills necessary for success on today's competitive job market, given the increased requirement of digital credentials. Whether you want to start or enhance a career, digital marketing bootcamps can help achieve your professional objectives.
Types of Digital Marketing Bootcamps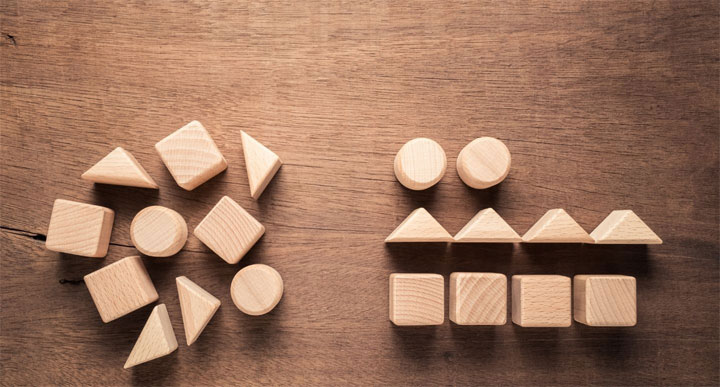 The possibilities provided by digital marketing bootcamps are varied, catering to a range of skill levels, hobbies, and professional goals. There are various different sorts of these bootcamps:
General Digital Marketing Bootcamps:
These courses provide a comprehensive grasp of the profession and include critical topics like as analytics, social media marketing, email marketing, and SEO. They are ideal for newbies who desire a firm foundation in the topic.
Focused bootcamps:
Some bootcamps concentrate on certain aspects of digital marketing, such as SEO, social media marketing, or email marketing. These specialist courses provide in-depth instruction in a certain field, enabling participants to become authorities in that specialty.
Bootcamps for Data Analytics and Marketing Analytics:
These bootcamps concentrate on methods and tools for data analysis applicable to digital marketing. Participants learn how to gather, examine, and apply data for campaign optimization and marketing decision-making.
Bootcamps for Content Marketing:
Content marketing is a crucial aspect of digital marketing. These bootcamps instruct participants on how to utilize content skillfully to engage audiences and encourage conversions. Participants learn how to create appealing content, including blogs, videos, and infographics.
E-commerce Marketing Bootcamps:
Specifically designed for online merchants, these bootcamps address e-commerce-specific methods such as product listings, e-commerce platforms, online advertising, and customer acquisition and retention strategies.
Advanced PPC (Pay-Per-Click) Strategies:
It is advanced SEO tactics, and other advanced topics are covered in these programs for seasoned professionals. By doing so, participants can stay ahead of the curve in the quickly changing field of digital marketing.
Programs for Certification:
A few bootcamps provide certificates from renowned institutions like HubSpot or Google. Participants' portfolios and reputation in the cutthroat digital marketing job market might benefit from these certificates.
Bootcamps for Entrepreneurship and Startup Marketing:
These classes, which are geared for entrepreneurs and small company owners, concentrate on low-cost digital marketing ideas and approaches to assist them in successfully promoting their businesses on a tight budget.
Local or Regional Bootcamps:
Targeting local audiences, these bootcamps concentrate on tactics and tools pertinent to certain geographical areas.
Online vs. In-Person Bootcamps:
To accommodate people's choices for learning settings and schedules, bootcamps are offered online and in-person.
To pick the program that best suits their objectives in the field of digital marketing, people should evaluate their present skill levels, professional aspirations, and particular areas of interest before contemplating a digital marketing bootcamp.

Benefits of Digital Marketing Bootcamps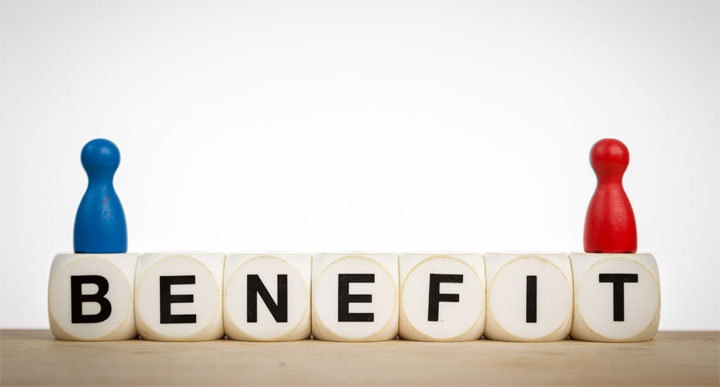 Individuals seeking to advance their abilities and knowledge in digital marketing can profit from bootcamps in the industry in several ways. To begin with, these bootcamps are usually created to offer a quick and intensive learning experience. They compress significant knowledge and instruction into a condensed time, sometimes a few weeks to a few months.
Thanks to this expedited approach, participants may swiftly pick up pertinent skills and keep up with the most recent developments in digital marketing. This rapid and intensive approach is helpful for individuals trying to stay competitive in their jobs since the digital world is always changing.
Second, individuals who attend digital marketing bootcamps frequently receive hands-on, useful training that gives them transferable skills. These programs provide an emphasis on the practical application of information through projects, case studies, and simulations rather than only theory. Because it enables participants to build a portfolio of work that shows off their skills to potential employers, this practical experience is priceless.
Additionally, it offers a better comprehension of how digital marketing tactics actually function, empowering people to successfully address genuine marketing difficulties.
Last but not least, networking opportunities and a strong feeling of community are frequently offered by digital marketing bootcamps. Participants frequently work together on projects, exchange knowledge, and benefit from one another's experiences. Additionally, many boot camps employ industry leaders and specialists as teachers or guest speakers, providing beneficial knowledge and contacts in digital marketing.
This network helps develop one's career, opening new job prospects and keeping up with recent business trends. In conclusion, digital marketing bootcamps provide a dynamic and efficient approach for people to learn crucial skills, obtain real-world experience, and create a useful network in the sector.
Online vs. In-Person Bootcamps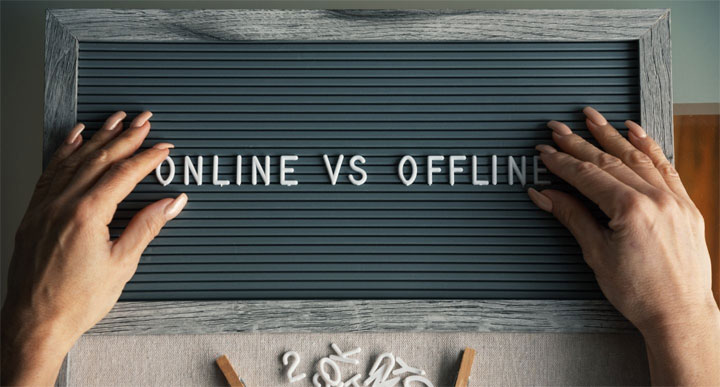 The decision between an online or physical bootcamp depends on the interests and circumstances of the individual. Both online and physical bootcamps offer advantages and disadvantages. Online bootcamps give participants flexibility and accessibility by letting them learn from the convenience of their homes or any other place with an internet connection.
This flexibility benefits those with demanding schedules because it enables them to balance their education with other obligations like employment or family. Furthermore, online bootcamps frequently include a variety of tools, such as recorded lectures, discussion forums, and digital learning materials, allowing participants to study at their own speed and review material as necessary. Online bootcamps, on the other hand, could call for a higher degree of motivation and self-discipline since participants must efficiently manage their time and maintain engagement without the physical presence of peers and instructors.
However, physical bootcamps provide a more regimented and intense learning environment. They enable direct communication with professors and other students, fostering quick feedback, group projects, and a feeling of community. For people who flourish in a classroom environment and prefer hands-on instruction from instructors, in-person bootcamps can be very helpful. Additionally, some students discover that the regimented environment of in-person bootcamps keeps them devoted to their studies and focused. However, because attendees must be physically present at specified times and locations, in-person bootcamps may have schedule and geographical restrictions. This can be problematic for people who have time or geographic restrictions. They could also cost more because of the expenses related to facilities and resources.
Conclusion
In conclusion, digital marketing bootcamps provide a worthwhile chance for people to advance their careers in the constantly changing field of digital marketing. These programs are available in various formats to accommodate a range of skill sets, passions, and professional aspirations. There is probably a bootcamp designed to meet your goals, whether you're a novice trying to lay a strong foundation or an experienced professional aiming to keep ahead. The advantages of digital marketing bootcamps include the chance to develop a strong professional network, quick and intensive learning, and hands-on practical training.
In the end, choosing between an online or physical bootcamp depends on your interests and situation. While in-person bootcamps offer a controlled and intense learning environment, online bootcamps offer flexibility and convenience. It is critical to select a format that is compatible with your learning style and logistical restrictions.
In today's increasingly competitive employment market, digital marketing bootcamps may make a major impact. They provide learners with the necessary skills and expertise to prosper in the ever-changing digital marketing sector. Investing in these bootcamps might be a wise choice for your future, whether you want to progress your profession, transition into a new position, or improve your marketing abilities.