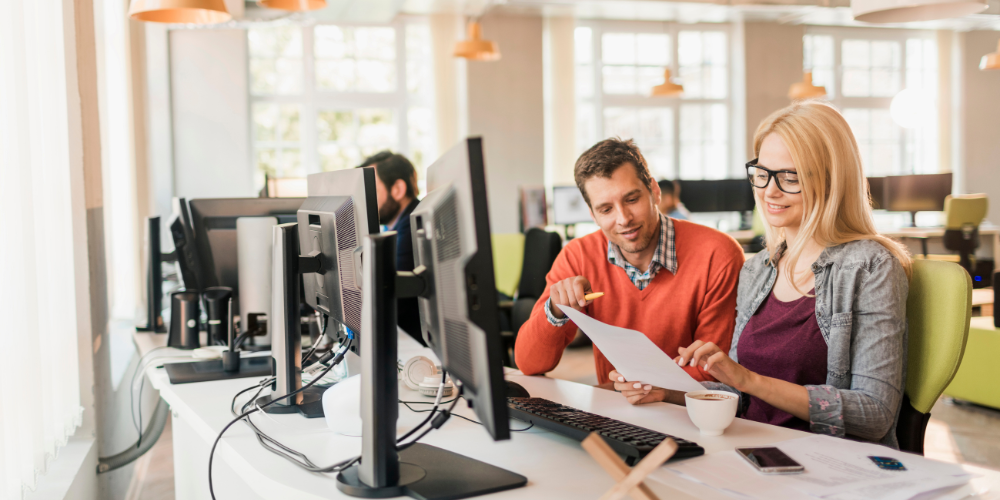 How to Design a Certificate Online? – 5 Options to Consider
Designing certificates is not a tough task however, if you don't know where to start you may be confused. To give you a head start on this topic, I will list different options you may consider for designing certificates.
Canva – Free
Canva is the most popular web designer, and of course, it has some certificate templates for you to use and customize. Canva's interface is user-friendly and you have the option to use it for free. Canva also gives you the option to files in pdf format.
Like Canva, Adobe Spark is also a popular web designer. There is not much difference in terms of using they are both simple and reliable and you can export designs as pdf files on both platforms. There are 2 differences you need to consider while choosing in between them:
• The design templates are different and Canva has better templates for certificates.
• You can't remove the Adobe Spark watermark in the free plan.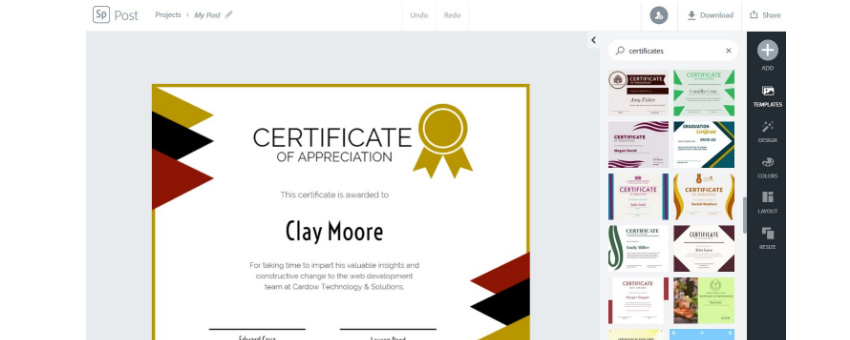 Fiverr – Paid (Starting from 5$)
If you have no idea what to do, and you don't want to try to do it, you can hire someone! Fiverr is a platform where you can hire freelancers for doing work for you such as certificate designing. This might be a viable option, if you find a good deal, you can choose this option.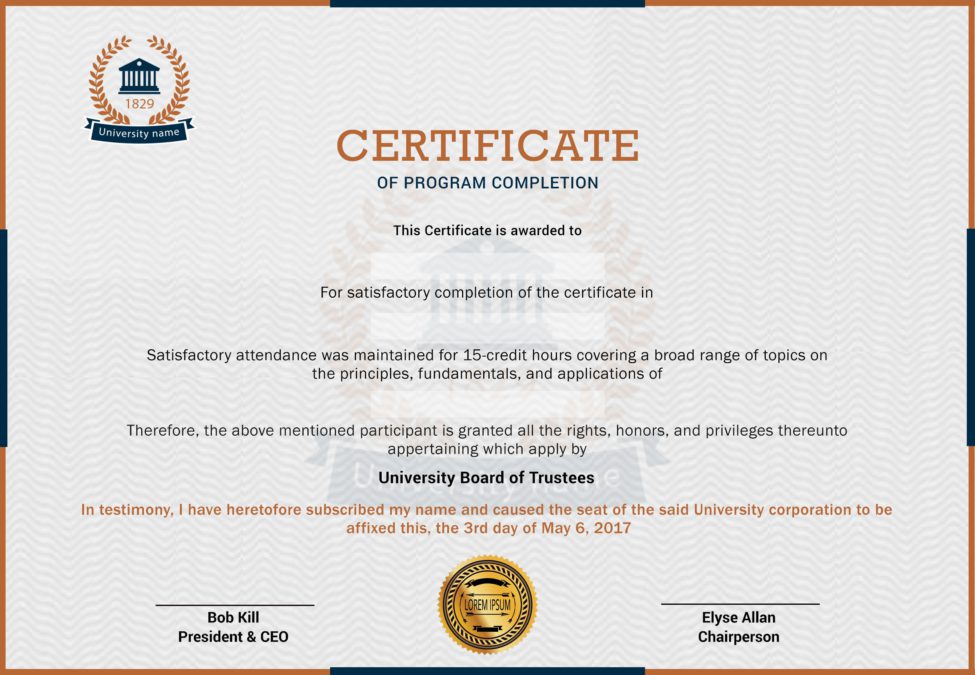 Sertifier Designer – Easiest Option
If you are not designing this certificate for just one person, this is the best option for you. Sertifier's free designer has more than 30 professional ready-to-use certificate designs and you don't need to worry about multiple certificates! You can upload an excel list with a maximum capacity of 50 receivers, and your certificates are ready to export. Now all you need is to send them to receivers…
If you want a flawless process, where you want to design and send verifiable certificates to receivers and store the certificates with blockchain, look no further than Sertifier. You can send certificates to thousands of receivers in one click, and it's free to try! Just click this link to try Sertifier for 14 days!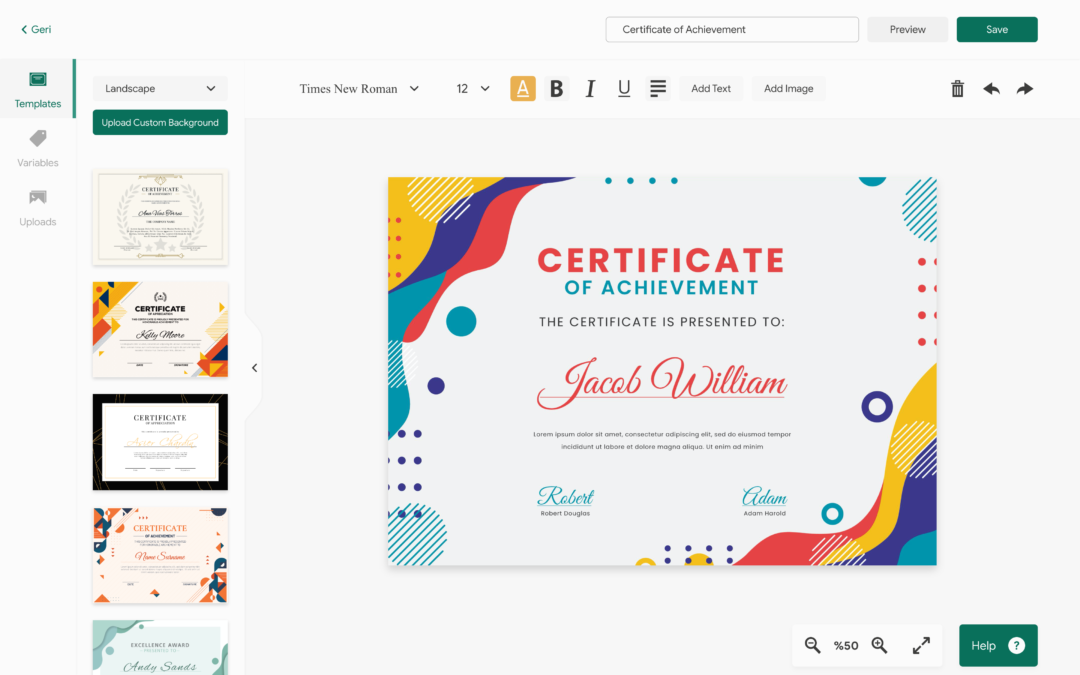 These are the 5 options you should consider when you want to design a certificate online. To sum if you want to create one simple design, you can choose Canva or hire a freelancer. However, if you want to create multiple certificates, the best option is Sertifier.