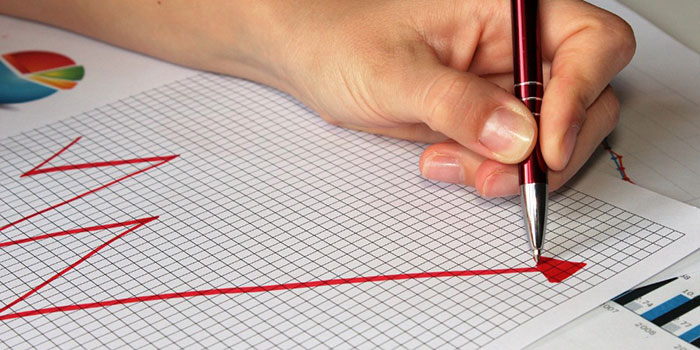 Steps to creating a profitable online course that Is simple to follow in 2022, there is no better moment to start growing an online course than now, because the chances are stacked in favor of those who make use of the online arena. There are many online courses accessible for students at all levels, which emphasizes the need of standing out if you want to develop a lucrative online course in 2022. Gone are the days when students were primarily concerned with the theoretical aspects of a course and its length before enrolling. Content, impact, digital certifications, and practicality are the selling elements these days. Even if your online course's brochure is appealing, if it lacks practical features that expose students to the know-how of what you're teaching or you don't give a digital certificate, the online course may not succeed. Therefore, if you want to create online course, you might work with digital certificate generator, or you can market yourself better with your open badges.
How Issuing a Digital Certificate Can Increase Your Profits?
Find out what you want to teach the rest of the world. If you want to construct a lucrative online course, this is the first step in the correct direction. You must develop a burning passion within yourself and write down what you are interested in educating others, just as you must pick or simplify your sector in the commercial world. This must be something you came up with yourself, not something you read in a book or learned from others. It might be a long-held passion you've been fostering, or it could be the result of your years of education or life experience. Anything you are enthusiastic about teaching the world must be something about which you are well-versed. Consider a historian developing an online course for engineering students; it won't survive long, will it? As a result, you must select a field of interest that is compatible with your personality, discipline, and expertise.
Find the ideal topic for your online course. If you want to produce a lucrative online course, you'll need a great idea with a lot of market demand. This second step is known as ideation, and it is critical to an online course's success. To come up with the right idea, you may need to research similar online courses, speak with online educators, and do many tests runs to see how well your idea works. This is a one-time process; many individuals create many paths before settling on one that best meets their objectives. When developing a great concept, you should consider your previous experiences, abilities, and other values that will help you develop a perfect idea.
Investigate the Market and Get to Know Your Rivals. To establish a lucrative online course, you'll need to put in a lot of effort. Just like any other business, you'll need to think deeply, conduct extensive research, and plan strategically, among other things. One of the most crucial things you can do is conduct market research, discover your rivals, and determine what you can do better. Example: One person gives the online course, but this person does not provide digital certification and another person have same job who has provide digital certification. people will prefer the person who give a digital certificate. Therefore, you might work with digital certificate generator, and you can have open badges approved to demonstrate your own abilities. Well, what is the open badges, why are we using open badges? Because Open Badges provide you to verify your skills, interests and achievements through trusted organizations.
Plan Out How to Put Your Idea into Action. When it comes to preparing an online course, this is another crucial aspect that many people overlook. Many instructors skip the strategic planning stage in favor of securing funding for their courses, and as a result, their courses are meaningless. You cannot simply enter the online education industry because you have an idea; instead, you must assess how well your concept aligns with market needs. You may strategize by doing a market study to evaluate how well your concept would fly. Ask your target students questions to learn how they feel about current online courses and how you might improve them. Be strategic; it'll determine how effectively you can stay ahead of the pack in the market.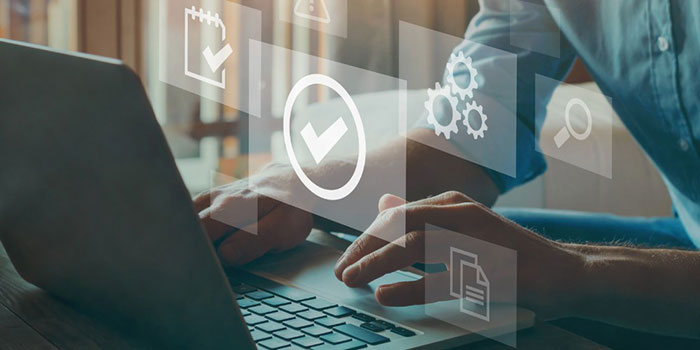 Create appealing learning outcomes and engaging course content. It's great to have compelling course content for your online course, but it's even better to have amazing learning results. To attract the correct audience and run a lucrative course, you need a precise combination of course content and learning outcomes. Students are more willing to pay for a course if they know how much value they will receive and how much better they will become after the course.
Have a unique method of delivering a course or lecture. No one wants to pay for a dull or uninteresting online course. Online learning differs from traditional learning in that students cannot observe the tutor's nonverbal communication. Incorporate films, class activities, animations, and other audiovisuals into your online course to keep your students engaged. Another active strategy to keep kids involved and develop their bonds is to form a community.
Summary, if you want to create a profitable online course, these six steps provided below are essential guides to follow. Regardless of the niche you choose, the steps are universal and produce effective results. Now, let's cut to the chase!